Biplab Deb is back! Tripura CM said, 'PM Modi's brother is auto driver and another one is grocer'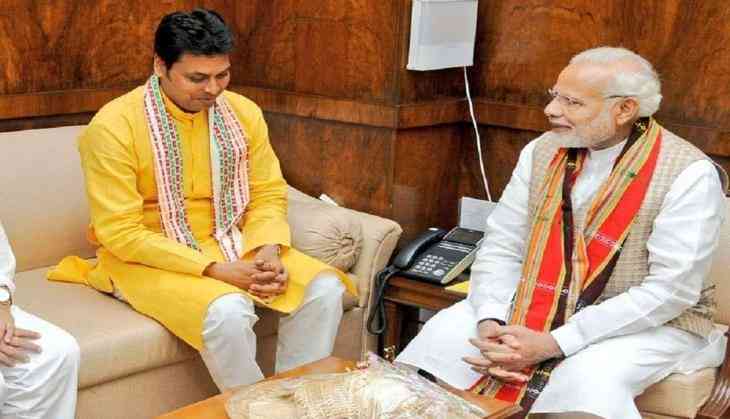 Underscoring his point that poverty is not a curse, Tripura chief minister Biplab Deb said that one of PM Modi's is an auto-driver and another one is a grocer.
While addressing a function in Agartala on Saturday on the occasion of second anniversary of the Indian Army's surgical strike inside Pakistan-occupied Kashmir, Deb claimed that despite Modi has been Prime Minister for four years and was Gujarat chief minister for 13 years, his family is living the life of middle-class and his mother stays in a small house.
Talking about Prime Minister Modi, he said "People should pray for his well-being. He doesn't want anything from them. He never keeps his old mother at his official residence. Even his brother drives an auto and another one is a grocer. Is there any prime minister like him in other countries? Even his brothers are so humble".
Claiming that poverty is not curse, he said "We should learn after seeing him that poverty is not a curse but poor thoughts are. I also came from a poor family. I might not be wealthy but not poor from heart and that's why people made me chief minister".
Two years ago, a photograph of an auto-driver similar to Modi's look went viral on social media. It was claimed that he was the PM's brother. However, the atuo-driver had no connection with the PM.