Bengal Minister Siddiqullah Chowdhry refused to accept triple talaq ordinance; says 'No one will adhere to it'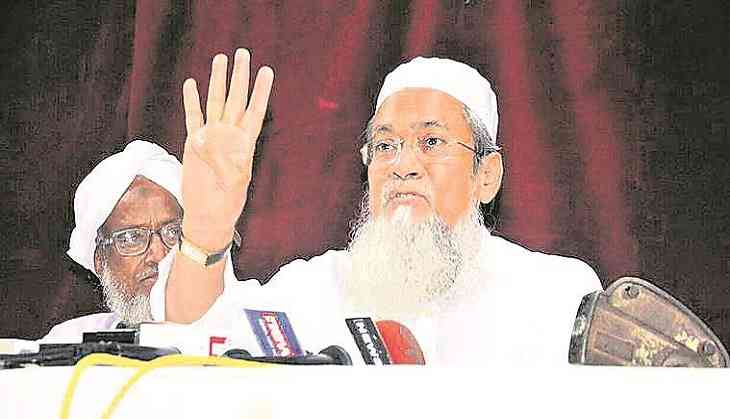 After the Central government brought in ordinance criminalizing triple talaq, West Bengal state minister Siddiqullah Chowdhury refused to adhere by the law and called it playing with the religion and the constitution. He also said that the Quran will prevail over the constitution.
Chowdhury was quoted by the Indian Express as saying "For us, our holy scripture, the Quran Sharif, is supreme and if any constitutional provision or any law contradicts the Quran, then our scripture will prevail and not the law or Constitution… BJP is playing the religion card and is playing with Constitution. The ordinance will have no effect on Muslims. No one will adhere to it, but will follow the religion and the holy book".
Some of the Muslim groups are reportedly planning to hold protest the ordinance and called it an interference with the religion.
The state minister, who is also the state president of the Jamiat Ulema-e-Hind, further said "Whatever tricks BJP may play, they will not be able to influence Hindus or Muslims. In 2019, they are on their way out. The ordinance is just a way of winning Hindu votes, which they will not succeed. Hindus and Muslims will throw them out of power".
Pointing to daily violence against women, the minister said "Every day, women and girls are being raped. Every day, women are being burnt and brutalised. What are they (BJP government at the Centre) doing? They are doing nothing about it. But for cheap vote bank politics, (they are) hurting the sentiments of Muslims".
He also called the verdict delivered by the Supreme Court on Triple Talaq 'unconstitutional'.
Also read: Pakistan Army says 'ready for war' after Indian Army chief Bipin Rawat's remark to avenge the brutal killing of Indian soldiers