Bengal first off block in implementing SC order for deploying cops to tackle cow vigilantes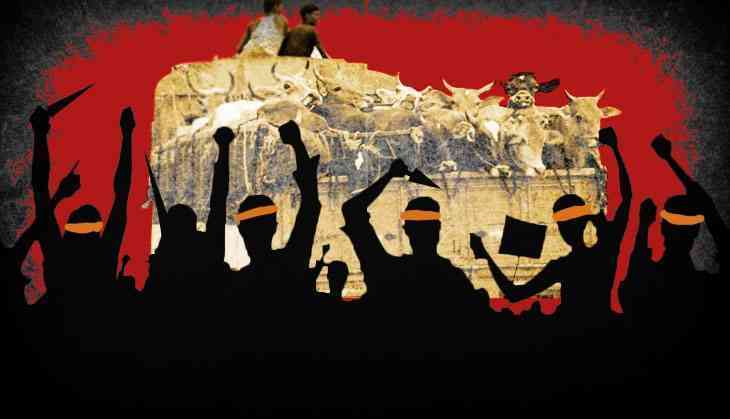 West Bengal leaped off the block in implementing the Supreme Court's instruction to states to appoint officials to monitor cow vigilantes. Mamata Banerjee's government will deploy two deputy commissioner (DC)-level officers at each police station area to tackle the menace. In addition, one police officer will be appointed as the nodal officer in each district to monitor Gau Rakshak activities.
Sources in the state government said in all, extra DCs have been appointed at 70 police stations in eight divisions in Kolkata. Additional nodal officers have been appointed in all districts.
A few days ago, the apex court directed all states to appoint a senior police officer in each district as nodal officers to ensure that cow vigilantes do not take law into their own hands.
A senior official of the state government said "We have received reports that in the bordering districts of Malda, Murshidabad and Bongaon in North 24 Pargana, cow vigilantes have been threatening residents that they will be beaten up if they sell cows in the open market. The police are investigating the matter."
On August 28, two men -- Anwar Hussain (19) and Hafizul Sheikh (19) - were lynched to death by a mob of suspected cow vigilantes at Jalpaiguri when they went to sell cows in open market.
It has been decided that the additional personnel appointed will supervise each area along with a police officer and they would speak to people, particularly in Muslim-dominated areas, on whether they have faced violence by cow vigilantes.
The DCs will also take a report from police officers of each police station, and will submit it to the Commissioner of Police or an equivalent supervising officer.
Laying down the West Bengal government's plan, state Parliamentary Affairs Minister Partha Chatterjee said, "We have appointed extra DCs to prevent any untoward incident. The extra police officers who have been appointed in the districts will also monitor the situation minutely. During Pujas there is a need to be more vigilant as lakhs of people enter West Bengal. We have already instructed the police to take necessary steps so that pandal-hoppers do not face any inconvenience".
According to West Bengal BJP president Dilip Ghosh,"The law and order situation has completely deteriorated in West Bengal. They can appoint officers in police stations, but the police officers are working as party cadres."