Bengal by-polls: TMC smashes way to victory in all 3 seats, BJP claims vote share increase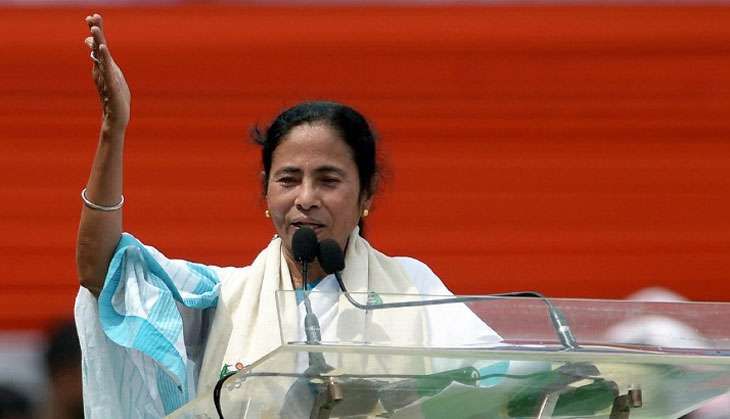 TMC\'s Dibyendu Adhikari won Tamluk Lok Sabha seat defeating his nearest CPI(M) rival Mandira Panda by 4.97 lakh votes.
TMC\'s Saikat Panja registered a massive victory in Monteswar Assembly by defeating CPI(M) rival Md Osman Gani Sarkar by 1,27,127 votes.
TMC\'s Parthapratim Roy has taken a lead of over 3.2 lakh votes over his nearest BJP rival.
The results of the by-election of three constituencies - Tamluk Parliamentary constituency (PC), Coochbehar Parliamentary constituency and Monteswar Assembly constituency - once again highlighted Trinamool Congress' stronghold in Bengal. BJP managed to come second in Coochbehar PC.
While the BJP's vote share increased in Coochbehar, Trinamool Congress (TMC) swept it away in two other constituencies with record margins.
BJP came third in two other constituencies - Tamluk Lok Sabha and Monteswar Assembly seats.
TMC 's rally against demonetisation got a further boost with TMC supremo and Bengal CM Mamata Banerjee claiming that people have not accepted demonetisation of Rs 500 and Rs 1000 notes and have therefore voted against the BJP.
The winners
TMC's Dibyendu Adhikari won Tamluk Lok Sabha seat by defeating his nearest CPI(M) rival Mandira Panda by 4,97 525 votes, up from 2.5 lakh votes in 2014.
The party won the Coochbehar Lok Sabha seat with its candidate Parthapratim Roy defeating his nearest rival - BJP's Hemchandra Burman by a margin of 4.9 lakh votes and pushed Forward Bloc to the third position. Roy increased the party's victory margin from 38,000 in 2014 to 4.9 lakh.
In Monteswar assembly seat, Saikat Panja of TMC won by a margin of 1.27 lakh votes over his nearest CPI(M) rival MD Osman Gani Sarkar.
The CPI(M), Congress and BJP lost their deposits in the polls. TMC's winning margin in the May 2016 Assembly polls was a mere 786 votes, when Congress and CPI(M) fought unitedly.
Small accomplishments?
State BJP leaders claimed that PM Narendra Modi's move for demonetisation is one of the factors that
led them to increase their vote share in Coochbehar. And, according to their statistics, other than in the Monteswar Assembly constituency, BJP's vote share overall has increased to 15% from 5% in last Assembly election.
According to figures, received from state BJP headquarter, in Tamluk (PC), the vote share has increased from 5% to 15%, while in Monteswar Assembly constituency it has increased to only 1%. In Coochbehar (PC) it has increased from 12% in last Assembly election to 28% in this by-election.
BJP state president Dilip Ghosh alleged that TMC looted votes in Haldia and Nandigram Assembly under Tamluk (PC), and said that was why they lost their second position in Tamluk. Ghosh, however, is confident that BJP is going to become the principal Opposition in the upcoming polls.
TMC Candidate Saikat Panja (L) celebrates his win in Monteswar Assembly constituency in Burdwan district, West Bengal on Tuesday. (PTI)
TMC's triumph
Mamata Banerjee termed the by-election results as a mandate against the Centre's decision of demonetisation.
"The by-election result is a befitting reply against the anti-people demonetisation move by the Centre. It's a people's revolt, rather than a mass revolt against the Centre. BJP should take lessons from this mandate," she said before leaving for New Delhi to join the protest rally.
She also attacked Modi for "failing" to bring back black money from abroad.
"BJP will be nowhere after the elections in Punjab and Uttar Pradesh. The Narendra Modi government has failed to bring back the black money from abroad, as he had promised during 2014 Lok Sabha polls. As he has failed to keep his promise. Common people are being harassed. The hard-earned money of the common people is being taken away," Banerjee said.
Edited by Jhinuk Sen.