Auto component industry to grow up to 10% in current financial year: Icra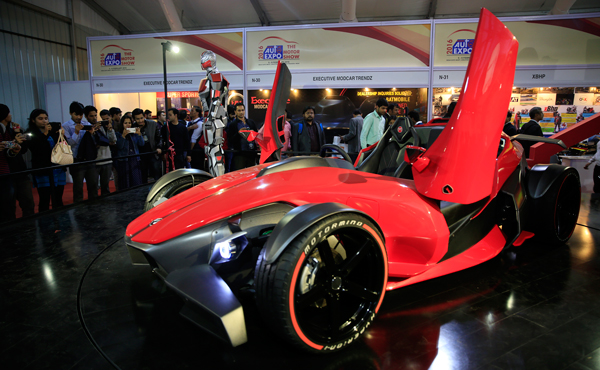 The auto component industry is expected to grow by up to 10% in the current fiscal on the back of sales growth in passenger vehicles and motorcycle segments, rating agency Icra said on 3 June.
Icra expects the auto component industry to gain momentum and register growth of 8.5-10% in the current fiscal as against 2.8% growth in the last fiscal, the rating agency said in its quarterly note on the auto component sector.
Over the medium to long term, growth in the auto component industry will be higher than the underlying automotive industry growth, given the increasing localisation by OEMs, higher component content per vehicle and rising exports from India, it added.
"In ICRA's views, implementation of the 7th Pay Commission is expected to support urban/semi-urban segments like PV and scooter, whereas rural demand will be driven by expected above-average monsoon," it said.
In exports, robust demand for passenger vehicles in North America, as well as Europe, is likely to offset expected decline in the medium and heavy commercial vehicles (M&HCV) segment in those markets, Icra said.
"Relatively better original equipment (OE) and exports demand, coupled with stable aftermarket demand, is likely to drive overall auto component industry growth," Icra Senior VP and Co-Head Corporate Sector Ratings Subrata Ray said.
The rating agency said that given subdued demand and surplus capacities, the industry has been in a consolidation mode over the last two years and taking steps towards deleveraging balance sheets.
"Companies are focusing towards higher value-added products, which provide a cushion to the overall profitability during a downturn and also insulate them from cut-throat competition in the commoditised segments," Icra said.
-PTI