Uttarakhand polls: Congress, BJP need to quell infighting to take on each other
Catch Team
| Updated on: 4 January 2017, 18:30 IST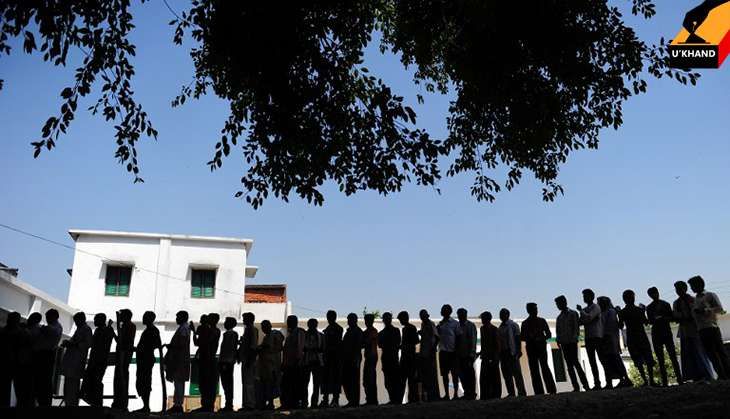 Election Commission of India (ECI) on Tuesday announced that Assembly Elections for the 70 seats in Uttarakhand would be held on 15 February. With more than a month to go for the polls, all the major parties with a stake in the hilly state have not yet declared their list of candidates.
The two major parties, Congress and Bharatiya Janata Party (BJP), are still in the process of finalising their list and it is expected that the announcement might be made in the next few days.
While the incumbent Harish Rawat-led Congress government is confident of returning to power, BJP is hoping to cash in on the anti-incumbency wave against the chief minister.
At present, both the parties are struggling to come to terms with the opposition within their ranks over tickets being given to turncoats which has delayed the announcement of candidates.
Trouble in the ranks
The Congress chief minister is under fire from his own party leaders for his plans to field outsiders, particularly Hari Dass, Mantri Prasad Naithani, Dinesh Dhanai and Harish Chandra Durgapal, who are part of the Progressive Democratic Front (PDF) that supported the state government when President's Rule was imposed in the state.
Sources say that these independent candidates are likely to join the party and contest elections from their respective seats.
The Congress state president Kishore Upadhyay has locked horns with Rawat over his willingness to contest polls from Tehri from where he won in 2002 and 2007, and lost in 2012 to Dinesh Dhanai.
Now, Rawat plans to field Dhanai, which has upset Upadhyay. Attempts are also being made to accommodate Ghansali MLA Bheem Lal Arya and Bhimtal's Dan Singh Bhandari who joined Congress from BJP - which has not gone down well with the state unit.
Even in BJP, outsiders being accommodated at the stake of senior leaders has led to intense infighting. Though the saffron party is trying to present a united face, it is divided over the issue of turncoats being given prominence over party stalwarts and former chief minister Bhagat Singh Koshiyari and BC Khanduri.
Both these leaders are upset for not being accommodated in the Union Cabinet or being named as the party's face in the upcoming polls.
Koshiyari has been particularly upset and has voiced his dissent on multiple occasions. He has not even shied away from taking digs at the state party leadership. In fact, both Koshiyari and Khanduri have skipped many of the crucial state executive meetings in the recent past.
Even party leaders and cadres are upset with prominence being given to nine rebel Congress legislators, including Vijay Bahuguna, Satpal Maharaj, Harak Singh Rawat, among others, who recently joined BJP.
It is natural for the nine rebels to seek tickets for Assembly elections which would mean that approximately 15% of the 70 seats would be allotted to turncoats. If this happens, it could lead to a crisis within the saffron party.
Under these circumstances, BJP has decided is unlikely to announce a chief ministerial candidate which could work to Congress' advantage.
Uttarakhand will go to polls on 15 February, here are the key constituencies and players to look out for.
Key Constituencies: Kedarnath, Rudraprayag, Ghansali, Narendranagar, Tehri, Raipur, Roorkee, Dharchula, Ranikhet and Haldwani.
Key Players: Harish Rawat, Bhagat Singh Koshiyari, BC Khanduri, Vijay Bahuguna, Harak Singh Rawat, Satpal Maharaj, Ajay Bhatt, Kishor Upadhaya and Indira Hridayesh.