Assembly Election 2018: Judge who delivered the verdict of Mecca Masjid blast case joins Telangana Jana Samithi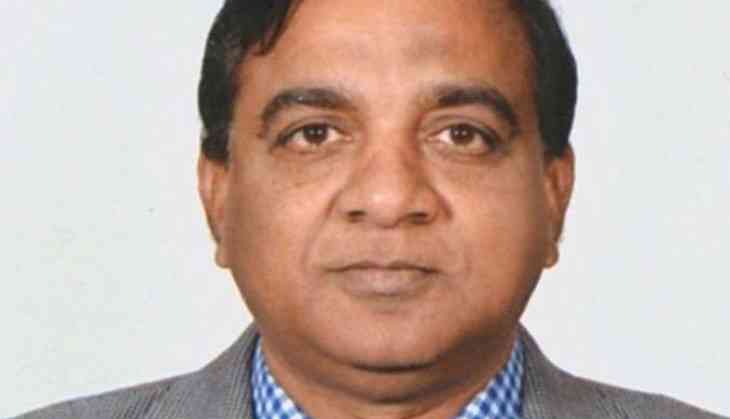 Former judge Ravinder Reddy
The former judge K Ravinder Reddy, who delivered the verdict of Mecca Masjid blast case and had resigned immediately, has joined the Telangana Jana Samithi (TJS).
Ravinder was the judge of the NIA court and resigned immediately after delivering the verdict, acquitting all the 5 accused in the Mecca Masjid blast case on April 16 this year.
The Telangana Jan Samithi (TJS) has joined the alliance of Congress-TDP-CPI for the Telangana State Assembly polls. Later, another former judge S Srinivas Reddy also joined the TJS.
As per sources, Ravinder Reddy earlier met the BJP leaders and expressed his desire to join the Bhartiya Janta Party but when he received no communication from the leadership after holding two meetings, he joined the TJS and was welcomed by the Kodandaram.
Kodandaram expressed hope that the seat-sharing talks among the alliance partners would be finalised by "Vijaya Dasami" (October 18) and sources said that Ravinder Reddy will be contesting the assembly election this year.
When Reddy expressed keenness to join the BJP last month, he described the party as a "patriotic party", and banners welcoming him into the party were put up at the state BJP headquarters here, but it did not materialise.
TJS president Kodandaram was the chairman of the Telangana Joint Action Committee (JAC), which was at the forefront of the separate Telangana agitation.
The Telangana election has become a triangular contest where K. Chandrashekhar Rao's TRS will be contesting against the central leadership of BJP and the electoral alliance of Chandrababu Naidu's TDP, Congress and TJS respectively.
Also read: Assembly Elections 2018: Amit Shah reaches poll bound Madhya Pradesh; BJP chief will distribute election