Assembly Election 2018: Former BJP leader Rampal Jat, who is Kisan Mahapanchayat founder joins AAP ahead of Rajasthan polls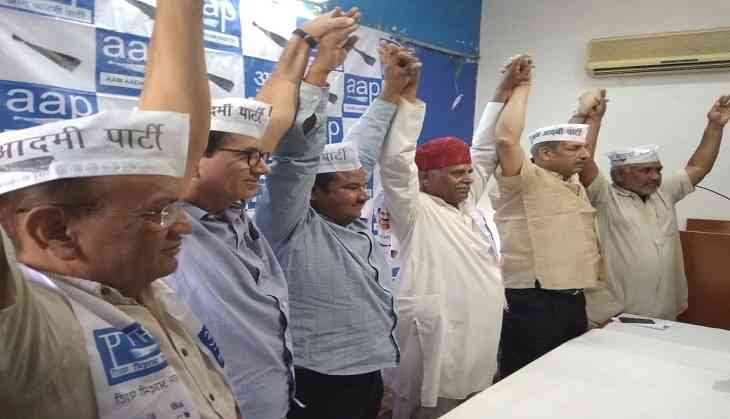 Former BJP leader and founder of Kisan Mahapanchayat Rampal Jat has joined the Aam Aadmi Party on Wednesday after he accused the BJP of "neglecting" the rural and farmer isuues.
Rampal Jat was the former general secretary of the BJP who has said that his move was aimed at the betterment of farmers and the villages.
"BJP government has failed to keep promises it made to farmers and it was as early in August 2014, that we went on agitation on the demands under banner of Kisan Mahapanchayat," Rampal said.
Rampal was confident that AAP will stick to its promises and will fulfill those made in the election manifesto. The AAP national convener Arvind Kejriwal welcomed the farmer's leader saying that his entry into AAP will strengthen th eaprty's stand and struggle towards the safeguarding farmer's rights.
State president of AAP, Deepak Bajpai said "He is a leader dedicated to welfare of farmers and has guided us on issues related to farmers in drafting our election manifesto."
"Issues of farmers were being neglected in the BJP government. I have been raising issues to make farmers self-reliant and Chief Minister Vasundhara Raje had said that there will not be any difference in words and deeds, but issues were neglected," Jat said at a press conference after joining the AAP.
रामपाल जी का आम आदमी पार्टी में स्वागत है। केवल आम आदमी पार्टी ही किसानों के हक़ों की लड़ाई लड़ती है और उन्हें उनके हक़ दिलवाती है। https://t.co/SPLw0i21wT

— Arvind Kejriwal (@ArvindKejriwal) October 18, 2018
The farmer leader who has been demanding implementation of Swaminathan Commission and Farmers' Security Act said people of the state "want to get rid of the BJP and the Congress and the AAP was a strong alternative".
Also read: RSS chief Mohan Bhagwat addresses karyakartas at Vijaydashmi event, says 'Center should bring law to build