Assam: Why is Himanta Biswa Sarma openly attacking a media baron on Twittter?
Catch Team
| Updated on: 25 February 2017, 12:29 IST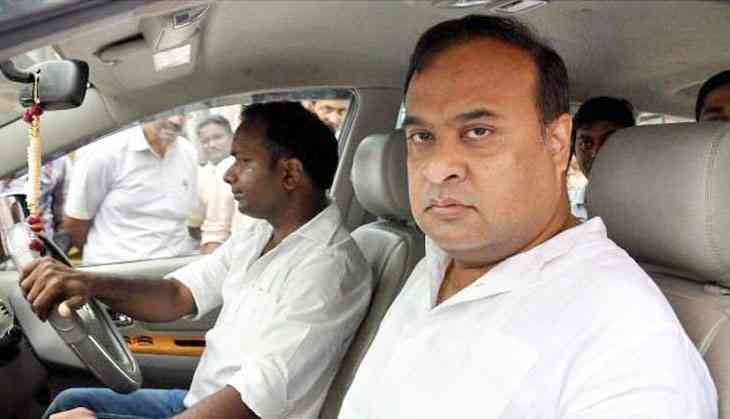 The last few days saw a series of tweets by powerful Assam minister Himanta Biswa Sarma. The tweets targeted Asomiya Pratidin and it's owner Jayanta Baruah leaving many to wonder as to why a senior minister was so brazenly targeting a media house and its owner. Pratidin is one of the biggest media houses in the Northeastern state and runs a newspaper and a news channel.
Insiders say the squabble may have to do with the way the newspaper has been singling out Sarma, and also the upcoming Rajya Sabha polls.
Baruah had lost the last Rajya Sabha polls to the Congress candidate, and sources held Sarma responsible for his defeat. Sarma was then a powerful minister in the Congress government while Baruah was Asom Gana Parishad's (AGP) candidate.
Sources claim that Baruah is again eyeing the Rajya Sabha seat from Assam, while Professor Nani Gopal Mahanta, who is said to be close to Sarma, is speculated to be the minister's choice. Mahanta, who is associated with the Guwahati University had played a key role in BJP's campaign strategy and has been associated with the party since.
The problems
Pratidin had questioned the way a conference on the implementation of Assam Accord was held at the Taj Vivanta Hotel on 16 December. The meet anchored by Mahanta had the blessings of the state government.
Sources close to Mahanta said that Pratidin made a big deal of the event. And that senior leaders including Ram Madhav, Sarbananda Sonowal and Sarma had asked him to include all the stakeholders including members of the civil society from indigenous tribal groups for the conference.
The article by Pratidin, insinuated that Mahanta was running the show just because of his proximity to Sarma. "They want to sully his image by running such articles. What is the big deal if a conference was held in a plush hotel?" a source close to Mahanta asked.
Pratidin had also singled out Sarma after the alleged leak of a question paper of the state class 10th board exams.
Examination centres claimed that they received Assamese and Social Science question papers instead of Mathematics. This triggered protests by students and guardians while All Assam Students' Union (AASU) burnt effigies of Sarma.
A miffed Sarma had called a press conference where he claimed that he has asked the chief minister to relieve him from the education portfolio, which he holds apart from other key ministries.
In the press conference, according to reports, he had claimed that he does not want the students to bear the brunt of his conflict with a media baron. He had later tweeted how he would not bow down before Jayanta Baruah.
Meanwhile, Sarma made serious allegations in his tweets. In the first tweet, he threatened to expose the financial dealings of Baruah's daughter, Smitakshi Baruah, writing:
Now time has come to ask Jayanta Baruah with whom he (officially his daughter) formed a company to do business.Will he disclose on his own?

— Himanta Biswa Sarma (@himantabiswa) February 23, 2017
This was followed by a few more:
I won't bow down before Sri Jayanta Baruah of Pratidin. Know him very well since my childhood and I can vouch that he is not Saint (1)

— Himanta Biswa Sarma (@himantabiswa) February 22, 2017
Only problem is that he used his wife and kids for the economic crime and therefore perhaps people find little difficult to expose him(2)

— Himanta Biswa Sarma (@himantabiswa) February 22, 2017
This time also I want to tell in same way as I did before election - I will bow down before people of assam but not before Pratidin (3)

— Himanta Biswa Sarma (@himantabiswa) February 22, 2017
Later, he alleged Pratidin of instigating thousands of youth to join militancy.
Asomiya Pratidin instigated our young generations to join militancy.circulation went up. More then 10000 died. Business over dead bodies

— Himanta Biswa Sarma (@himantabiswa) February 23, 2017
Smitakshi Baruah is listed as a director in New Gen Media Pvt Ltd, a company registered officially at the address of Pratidin's office in Guwahati, according to Registrar of Companies records.
The company, which is now under process of being struck off, has Sudipta Sen, the alleged kingpin of the Saradha Scam as the other director.
Sarma refused to comment, however, a source close to him said it could be deduced that the minister was pointing to this association in his tweet.
Edited by Jhinuk Sen