Amarinder and top cops cornered as drug dirt against Majithia tumbles out of the closet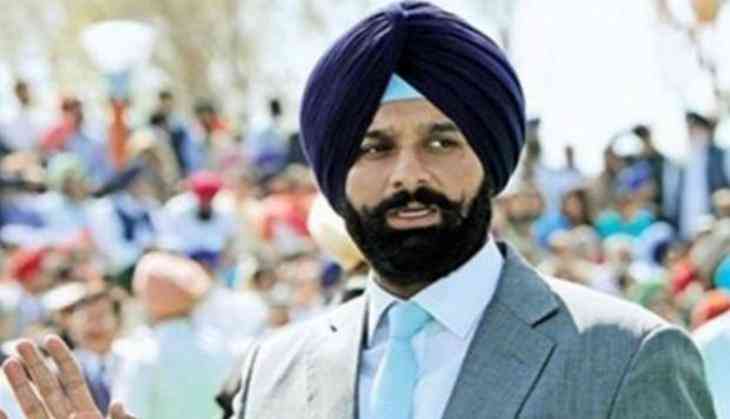 It is a sordid tale of intrigues and deception that is unraveling in Punjab as dirt stumbles out of the government's closet. At the helm of all this are top police officers, bureaucrats and politicians. The man who stands cornered is none other the Chief Minister Captain Amarinder Singh who is responsible for the developments as he also holds the home portfolio in the state.
It all began on Friday when one of the Director Generals of Police (DGP) Siddharth Chattopadhyay in a plea before the Punjab and Haryana High Court blamed DGP Suresh Arora, DGP Dinkar Gupta and Inspector General (IG) LK Yadav for dragging his name in a high-profile suicide case. According to media reports, Chattopadhyay suggested that the role of top two DGPs, including the state police chief, came to light in a drug case probe. He also pointed at a benami property acquired by a DGP.
These allegations brought out the cold war that has been going on in the top echelons of the state police. Sources say that there has been a considerable heartburn over Amarinder deciding to continue with Arora as the police chief as the latter had been promoted to the top slot by the former Shiromani Akali Dal (SAD) – Bharatiya Janata Party (BJP) dispensation and it was being assumed that someone else would replace him with political change of guard after the Punjab Assembly polls. But along with the details about the cold war, came a bagful of embarrassment for Amarinder who immediately swung into damage control mode saying he would not tolerate any indiscipline in the force.
He discussed the issue with Home Secretary NS Kalsi, DGP Suresh Arora and his Chief Principal Secretary Suresh Kumar directing them to examine the matter and suggest suitable action.
According to a government spokesperson, Amarinder was of the view that any grievance by any member of the police force, including those against colleagues, should be routed through the well-established administrative procedures and channels laid down for the purpose. There are well laid down hierarchies that need to be stringently adhered to, if the police force is to function efficaciously.
He said that as a former member of a uniformed force, he is of the opinion that any act of indiscipline is a matter of grave concern, to be treated with seriousness. The 80,000 strong Punjab Police force naturally looks up to its senior officers for leadership and direction and internal discord or friction can seriously undermine its professional and operational capabilities.
Amarinder pointed that the Punjab Police that had bravely fought militancy in the state in the 1980s and 90s is required to be both professional and transparent in its functioning in order to effectively deal with the various challenges on the crime along with law and order front.
He said that police personnel, especially senior officers, are in the public eye at all times and need to exercise due caution in their personal and professional conduct. He made it clear that he would not hesitate to take stern action, if needed, to check indiscipline.
Amarinder has directed the Kalsi and Suresh Arora to ensure that all investigations in the drugs cases are carried out impartially, without fear or favour. He asserted that his government is committed not only to the elimination of drugs but also to stringent punishment, under the law, to those responsible for destroying the state's future generation with this menace.
Such a stance was fine till it was confined to the police department and the administration. What came out alongside is all set to have a damning impact on the politics and it remains to be seen what course Amarinder takes. Sunday morning saw a report in a leading English daily saying that a report filed by the Special Task Force (STF) created by Amarinder after assuming office last year says that senior SAD leader Bikram Singh Majithia 'had a role in facilitating supply of a drug pseudoephedrine to two Canadian NRIs in the infamous Jagdish Bhola scandal of 2013'. Pseudoephedrine is reportedly used to manufacture the pharmaceutical drug 'Chitta' that has caused havoc in Punjab over the last more than one decade.
The document filed by the STF chief Additional Director General of Police (ADGP) Harpreet Sidhu before the Punjab and Haryana High Court reportedly says that there is prima facie sufficient evidence on record to further investigate the role of Majithia regarding various allegations.
Here begins the political tangle. Majithia is the brother of Union minister Harsimrat Kaur Badal who is the wife of SAD president Sukhbir Badal. Majithia is the leader to whom Aam Aadmi Party's (AAP) national convener and Delhi Chief Minister Arvind Kejriwal had apologised last month for leveling allegations of his involvement in the drug trade in Punjab. He had drawn flak from his party men in Punjab as the drug issue had been at the core of AAP's campaign for the Punjab assembly elections. Interestingly, senior AAP leader Sanjay Singh who is also facing a defamation case filed by Majithia for the same charges has not taken his words back.
But more important had been the statement coming from Amarinder's Cabinet colleague Navjot Singh Sidhu who had also said that the STF had enough evidence against Majithia and had sought the latter's arrest. He had read out the report findings in a media briefing. Majithia at that point had held Sidhu responsible for contempt of court. With the latest reports coming out, he has reportedly said that he and Harpreet Sidhu are estranged cousins who are not on good terms. He has said that he would reveal everything about the issue soon.
Just a couple of months back, former Punjab Congress chief and sitting Rajya Sabha member Partap Singh Bajwa who is known to be Amarinder's arch rival, had also flagged the issue in an interview. Replying to a question on Amarinder going soft on Akalis, he had reportedly said, "He talks of 'no vendetta'. We are talking of justice to the people of Punjab. Those who looted Punjab for 10 years have to be made accountable for acts of omission and commission. Bikram Majithia should have been booked a long time back."
Over the last two days the AAP's Leader of the Opposition Sukhpal Khaira has been gunning for Amarinder writing one tweet after the other reminding him of the tall claims that he had made in the run up to the Punjab polls. AAP has always accused of the Congress and the SAD-BJP combine playing a friendly match thus cheating the people of the state. He has also been challenging the Badals to clarify their stand on the issue.
Observers say that it is just a matter of time that voices will be raised from within the Congress too seeking action from Amarinder. Interestingly, he has maintained a stoic silence on Majithia over the last two days.
A large number of observers feel that Amarinder has spent one year dilly-dallying on different issues but he will have to come up with something concrete that is visible ahead of the 2019 Lok Sabha polls if the Congress wants to make gains not only in Punjab but in the adjoining states of Himachal Pradesh and Haryana as well that are also feeling the heat of pharmaceutical drug menace. Till that happens, the popularity of the party is all set to erode in Punjab.