AITC wins Bengal by-poll: BJP emerges as the main Opposition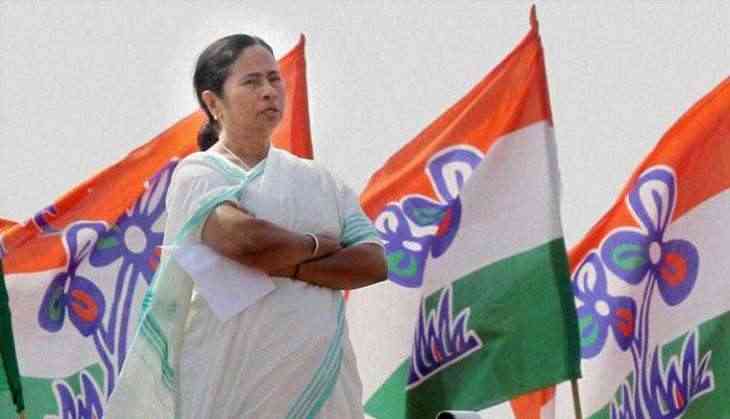 The All India Trinamool Congress (AITC) has emerged as the winner in the West Bengal by-poll from Kanthi South Assembly seat at East Midnapore. Chandrima Bhattacharya won with a margin of 42,526 votes with a total of 95,369 votes, 11% higher than what AITC bagged in 2016.
Significantly, BJP's Sourindra Mohan Jana, who has only got 15,000 votes in the 2016 Assembly election, came in second with 52,843 votes.
This rise to second position has created a flutter in political circles in the state. The jump in the vote share has left people scratching their heads while trying to analyse this surge.
The increase in number of votes for BJP is largely being attributed to the erosion of the Left vote bank. The CPI(M), which ruled West Bengal for 34 years, came a poor third with 17,423 votes, while SUCI bagged 1,476 votes.
The Congress performed the worst with only 2,270 votes, while a total of 1,241 votes went to NOTA.
"I am not concerned about who came second, and who came third. We are grateful to the people who have voted for us. I do not know when Ram (BJP) becomes Baam (Left Front). They sometimes transfer votes to one another. Even Congress also transfers votes to BJP," said Chief Minister Mamata Banerjee after an administrative meeting at Behrampore.
She added that there a cabinet reshuffle is likely after the Bengali New Year celebration (Poila Baisakh) and Bhattacharya may even get a ministerial vote. Bhattacharya has lost from Dum Dum (North) in 2016 Assembly election.
Religious polarisation
Even though Trinamool leaders are dead set against the idea that the rise of the BJP in Bengal can be attributed to saffronisation taking root, Congress leaders believe that the result is a clear indication that the BJP has managed to polarise the state along religious lines.
BJP leader Ravi Shankar Prasad said, "The result of the by election at Kanthi South Assembly constituency indicates that BJP is penetrating in West Bengal and Left Front has totally been left out."
Congress leader Adhir Chowdhury says, "The results clearly indicates that BJP's religious polarisation in Bengal has worked well and that Banerjee is solely responsible for the rise of BJP in the state."
The constituency
The Kanthi South seat felt vacant following the resignation of Dibyendu Adhikary of AITC, who got elected to Lok Sabha. In the 2016 election, Adhikari (TMC) got 93,353 votes, BJP 15,189 votes and Left Front 59,469 votes.
The seat is a stronghold for Trinamool Congress, and is dominated by veteran MP Sisir Adhikary and his son Dibyendu Adhikary.
Bhattacharya, who won, says, "We are grateful to the people. There is a nexus between CPI(M), Congress and BJP and the CPI(M) vote share has gone to the BJP as is clearly evident from the election result."
AITC leader Mukul Roy says, "The results of the by-election shows that our vote share has increased because of the development work carried by the chief minister."