AIADMK merger: EPS & OPS meet Modi, set to reunite this weekend
S Murari
| Updated on: 11 August 2017, 23:18 IST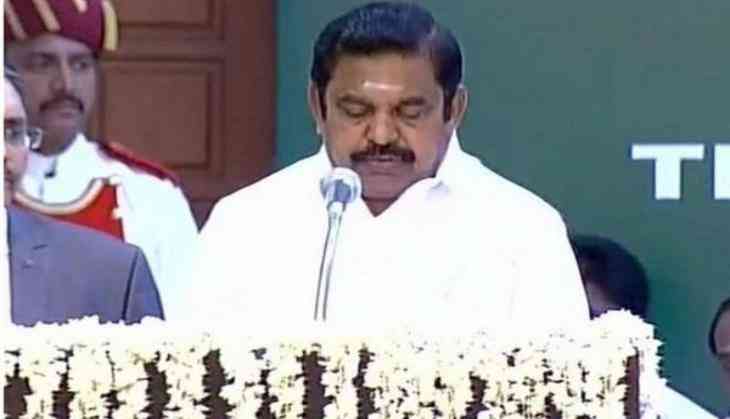 The two factions of the AIADMK are likely to merge as early as this weekend to save the government and the party from challenges posed by disputed general secretary TTV Dinakaran and Opposition Leader MK Stalin, who has threatened to bring a no-confidence motion.
Chief Minister Edappadi Palaniswami and rival faction leader O Pannerselvam have met Prime Minister Narendra Modi in New Delhi to give final touches to their merger plan.
The merger plan is expected to be made public this weekend upon their return from New Delhi.
According to reports, Palaniswami is likely to continue as Chief Minister while O Pannerselvam may be inducted as Deputy Chief Minister. Another option is to make OPS head a seven-member committee to steer the reunited AIADMK until the time is ripe for calling general council to elect a new set of office-bearers, including the general secretary.
While AIADMK (Amma) has declared Dinakaran persona non grata by holding his appointment as deputy general secretary by Sasikala null and void, it cannot get rid of Sasikala that easily.
Palaniswami owes his position to Sasikala after her attempt to grab was frustrated by her conviction in the assets case by the Supreme Court. Before going to Benguluru to serve the three year jail term, she installed him as her proxy government with the support of 122 MLAs and also named her nephew Dinakaran as her deputy to hold fort.
At that time, AIADMK Amma which is under de facto control of Palaniswami filed an affidavit before the Election Commission endorsing Sasikala's appointment as interim general secretary until the general council elects a full-time GS.
That affidavit can be withdrawn only if the Palaniswami and Pannerselvam merge and elect a new set of office-bearers which will supersede all previous appointments. Once that is done, the reunited party can file a fresh affidavit before the EC and it then close the case and release the frozen Two Leaves Symbol.
The question is whether Dinakaran will allow this. Talking to reporters at Thanjavur on Friday, he clearly said that he was appointed by Sasikala and no one can remove him from the party post. He has also said that he will go ahead with his plan of a State-wide tour starting from Madurai on August 14.
The two factions are under pressure to merge before that. Once that happens, Edappadi government can get the support of seven MLAs. Not that will be enough as nearly 22 MLAs are loyal to Dinakaran.
The question is whether Dinarakan will rock the boat on his own or when Stalin brings the no-confidence vote. If he does that, he will be exposed to the charge that he has brought down a government formed by Jayalalitha and thereby played into the hands of Stalin.
Stalin is all for forcing a mid-term poll as after some time, a united AIADMK in alliance with BJP and possible support of Rajini will become a major challenge for him.