After Rahul Gandhi, Mamata Banerjee goes on a temple spree to counter BJP in Bengal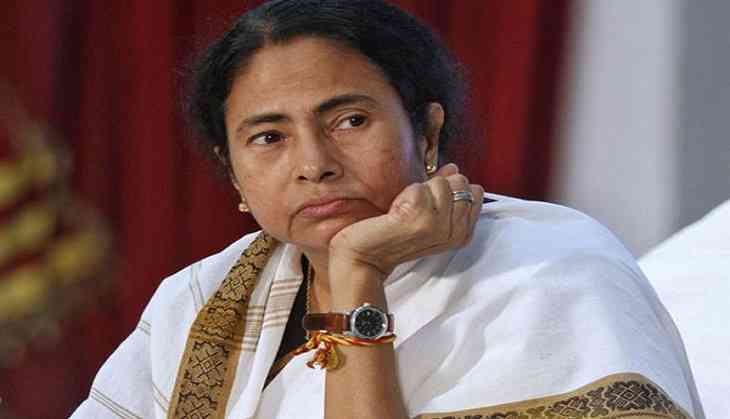 With BJP slowly gaining ground in West Bengal, the Trinamool Congress supremo Mamata Banerjee is taking a leaf out of Congress President Rahul Gandhi's book. She is visiting several Hindu temples, which is being seen as an attempt to play the soft Hindutva card.
In the last three months, she is said to have visited several major temples. For instance, this Monday she offered prayers at the ISCKON temple in Mayapur in Nadia districts Krishnanagar. Last month, she had gone to the Kankalitala temple at Birbhum and also urged the Birbhum district president of the Trinamool Congress Anubrata Mondal to organise a Brahmin Sammelan.
On January 8, the Brahmin Sammelan was held at Birbhum and a campaign to distribute the Bhagwad Gita held in the Bolpur town in the district. The BJP accused Banerjee of trying to prevent the consolidation of Hindu votes behind it.
In April last year, Banerjee had gone to the Jagannath Temple in Puri during her visit to Odisha to meet Chief Minister Naveen Patnaik.
She was not allowed to enter the temple premise by a faction of temple officials who accused her of offending Hindus by allowing the consumption of cow meat and buffalo meat in her state. She was later allowed entry after Patnaik intervened.
Trinamool Congress minister Rajib Banerjee had also organised a Brahmin sammelan at Dakhineswar in December on the instructions of chief minister. Around 120 priests attended the event, where the Bhagwad Gita was also distributed.
Meanwhile, the Hindutva outfit Hindu Sanhati has intensified its efforts. This Wednesday, the outfit openly converted a Muslim family from Assam into Hinduism. A journalist who asked a question was attacked during the function. The founder of Hindu Samhati Tapan Ghosh was detained by the police.
Prasoon Maitra , advisor of Hindu Samhati said , "Last year too Hindu Sanhati observed the annual foundation day but the process of conversion from Muslims to Hindus was not being done openly. It was done privately. This year we have decided to openly perform the conversion process by taking the consent of all the family members."
Banerjee has ordered strict action against those who assaulted the journalists.
Political analysts are of the opinion that Banerjee is trying to counter the BJP's charge that she is appeasing Muslims.
Political analyst Amol Mukherjee, former principal of Presidency College, said "Mamata is leaving no stone unturned to stop the BJP's rise in Bengal. That's why she offered prayers at many temples in order to consolidate Hindu votes. At the same time, she says that she does not discriminate between communities and that she believes 'unity in diversity'. She tries to portray that she is there for both Hindus and Muslims."