After abruptly sacking Ashok Chaudhary, Bihar Congress wary of his next move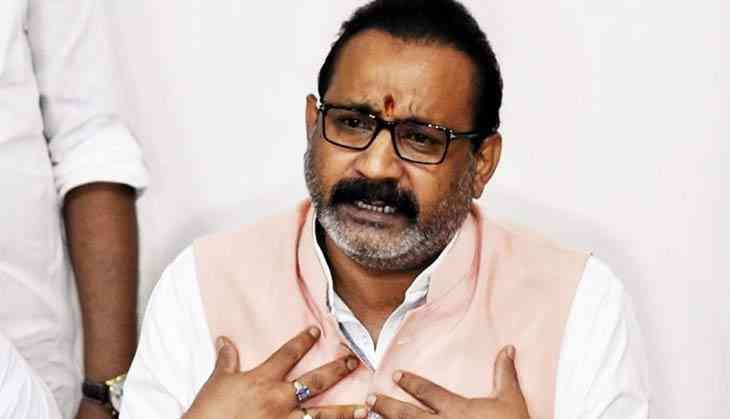 After being unceremoniously sacked as the Bihar Pradesh Congress Committee (BPCC) president, Ashok Chaudhary is planning to get back at the high command by ensuring defections from the party. Sources have informed that Chaudhary will make a major announcement after Dussehra which could lead to some leaders quitting the party along with Chaudhary.
"Four members of the Legislative Council, including Chaudhary, are certain to resign from the party in the next few days. We are not sure whether any sitting legislator would resign but Chaudhary is in touch with them and trying to persuade them to make the move," said a Patna-based senior leader.
Gathering support
What has made matters worse for the grand old party is that only one MLA turned up at party office when Kaukab Qadri assumed charge as the working president on Wednesday. Sources have informed that at least 10 legislators considered close to Chaudhary are in touch with him.
"These are the people who were hand picked by Chaudhary during the 2015 assembly elections. They owe their career to him and have expressed solidarity with him," said a Bihar Congress leader. However, he ruled out the possibility of any of them quitting the party with the former BPCC president considering they will have to quit as MLAs as well.
Chaudhary has been trying hard to get support of 18 MLAs to ensure that anti-defection law doesn't apply to them. But his efforts to muster these numbers have failed. According to another Congress leader, it would be very difficult for these legislators to win back their seats and in these circumstances, they would avoid taking any risks.
However, he does not rule out the possibility of some legislators defecting considering how JD(U) is ready to accommodate them in some capacity or other. "It is likely that if they resign they would be allowed to contest on JD(U) ticket but it is too early to predict anything," Congress leader said.
A new boss
Meanwhile, a section of the legislators who skipped Qadri's first day in office are unhappy with his appointment. They believe Qadri is Bihar leader Akhilesh Singh's man and the latter used his proximity with Bihar state in-charge CP Joshi to get him the job.
"Earlier, Qadri was also in Chaudhary camp. In fact, he was made the state vice president at Chaudhary's behest. But the two fell out after Chaudhary began to plot against the party. Qadri then joined hands with Singh," said a party leader.
It is for this reason that many MLAs decided to skip Qadri's swearing in ceremony as they wanted to send a message to the high command that Singh alone can't be allowed to dictate terms on the state leadership. Qadri has assumed charge for the time being considering organisational elections are just round the corner.
However, some state party leaders believe that organisational polls are just a formality and whoever is named as the BPCC chief will have to have approval of the state unit and the high command. It is for this reason that more than dozen party leaders are considering themselves for the top post in the state unit.
The caste question
A large section of state leadership has been pushing for an upper caste candidate to be named the BPCC chief considering other caste and communities have been given chances previously.
"While BJP is going out of their way to woo Brahmins, Congress too should do that. BJP had recently named a Brahmin as their UP chief. We believe that this particular community has been abandoned by other political parties and Congress can build a significant support base if they are able to get them on board," said a former party vice president.
Among the Brahmins, Madan Mohan Jha, Prem Chandra Mishra and Kishor Kumar Jha are in the running and there are no clear favourites. "The last Brahmin BPCC chief was way back in the late 1980s and since then they have been ignored. Congress should consider that and give someone from the community a chance to lead the party," said a leader.
From the Bhumihar community, Akhilesh Singh and Anil Sharma are being considered as the front runners while the possibility of party choosing a Muslim candidate is not being ruled out. Some believe that Qadri could continue but the response he has got from party legislators should be cause for concern for the central leadership. Among the Muslims, names of Shakil Ahmed and Javed Azad are doing the rounds.
Meanwhile, the possibility of another Dalit leader replacing Chaudhary is not being ruled out either. After his removal, he accused the leadership of removing him because of his caste. It is for this reason that party might go for a Dalit face and if that happens veteran leader Ashok Ram, who has served the party in different capacities, can be named the next BPCC chief.
"Ashok Ram can nullify Chaudhary's claims about caste being the factor for his removal. Moreover, Ram has acceptability and respected by all so his appointment should not surprise anyone," said a party leader.