Aditya Sachdeva case: Tainted netas are becoming Nitish's Achilles' Heel
N Kumar
| Updated on: 22 October 2016, 11:20 IST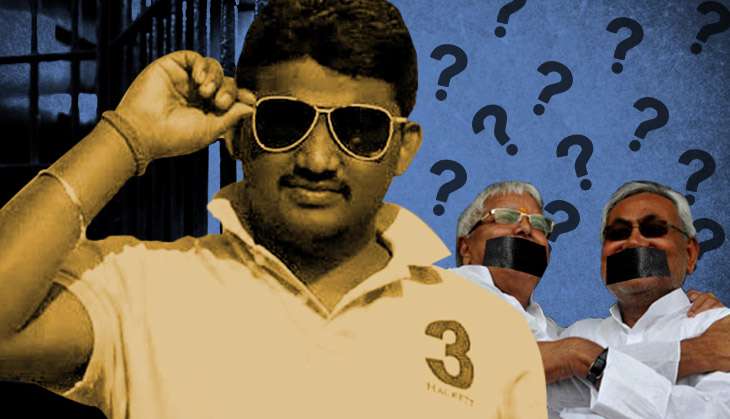 Bihar to oppose Rocky Yadav bail Arya Sharma/Catch News
The Nitish Kumar government in Bihar seems to be moving from one controversy to another, giving an otherwise weakened BJP a chance to deflect attention from its own woes.
After RJD leader Shahabuddin's release from jail, the tainted RJD MLA Raj Vallabh Yadav came out on bail. Yadav, who represents the Nawada Assembly constituency, is accused of raping a minor girl. The government was accused of going soft on criminal elements and Raj Vallabh's meeting with RJD Chief Lalu Prasad Yadav didn't help matters.
Just when the Nitish government was emerging out of these episodes, Rocky Yadav was granted bail by the Patna High Court on 20 October.
Rakesh Ranjan Yadav aka Rocky Yadav was arrested in May for allegedly shooting 19-year-old student Aditya Sachdeva in what appears to be a case of road rage.
He is said to have been driving his Range Rover SUV in Gaya, when it was overtaken by Sachdeva and his friends in a Maruti Swift. An enraged Rocky allegedly beat up Sachdeva and shot him to death.
What made matters worse for the government was the fact that Rocky Yadav is the son of JD(U) MLC Manorama Devi. His father Bindi Yadav is a known strongman in the area.
The public pressure forced the police to arrest Rocky as well as his parents. Illegal liquor was also seized from their premises during search operations conducted to nab the accused. An embarrassed Nitish Kumar was left with no option but to expel Manorama Devi from the party. However, she along with her husband, were granted bail by the court in June.
The state government has decided to challenge Rocky's bail in the Supreme Court. Confirming the decision, the Principal Additional Advocate General Lalit Kishore told the media that the Bihar government would file a petition in this regard on 24 October.
Political tussle
However, the politics over the matter hasn't subsided. Senior BJP leader Sushil Kumar Modi has accused the Chief Minister Nitish Kumar of buckling under pressure from Lalu Prasad.
"The government is only playing to the gallery by moving the Supreme Court. We saw the same happening in Raj Vallabh's case. It is clear the government is helpless before Lalu's pressure.
Reacting to the court order, Aditya's father Shyam Sachdeva said, "We are losing faith on the justice system. We urge the government to get the bail of the accused cancelled without delay and ensure strict punishment for him. My son will not return, but strong action would deter criminal elements in the state".
The Nitish Kumar government could not have afforded to be seen acting otherwise, especially since it also challenged the bail orders of Raj Vallabh Yadav and Shahabuddin in the apex court.