AAP's NRI volunteers lash out against Capt Amarinder Singh on social media
Catch Team
| Updated on: 11 February 2017, 5:45 IST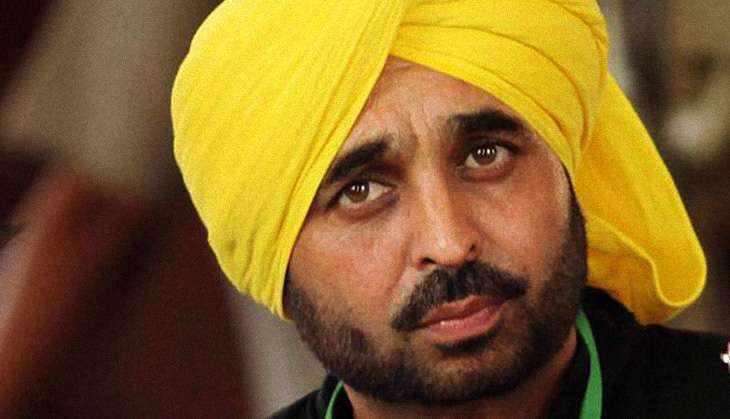 With planeloads of volunteers and supporters of the Aam Aadmi Party landing in Punjab ahead of the elections, it's no surprise that party has upped its social media game. According to estimates, "no less than 50,000 NRIs have landed back home to campaign for the different parties but the lion's share have come for AAP".
Almost immediately the impact was felt. While two of the videos were from candidates Jarnail Singh and Bhagwat Mann, the others carried the hashtag #CaptainAgainstNRIs.
Message from @officialJarnail !

Must watch. pic.twitter.com/Ja1UutGx29

— AAP Punjab (@AAPPunjab2017) January 23, 2017
Let's look back for a moment. On 22 February, Punjab Congreess president Amarinder Singh had asked the Election Commission that all the AAP 'NRI' volunteers be sent back. He wrote to the EC to take cognisance that over 27,000 Punjabi-origin people (including foreign nationals) and about 40,000 volunteers from around India to campaign for the party in the state.
Singh alleged that these AAP volunteers were going door to door with ""all kinds of falsehood and misleading propaganda" and that they were not following ECI guidelines by holding rallies. "As per the ECI guidelines, outsiders cannot stay in Punjab for elections on the appointed dates and are supposed to leave the state 48 hours before the polling, he said in his letter," PTI reported. "Singh urged the EC that these outsiders be identified and moved out immediately, or 'it will create a law and order situation'".
Here are the videos from the AAP members:
बादल-कैप्टन कितना भी जोर लगा लें, हम पंजाब छोड़कर नहीं जाने वाले। #CaptainAgainstNRIs pic.twitter.com/dUZCLLAK5K

— AAP Overseas (@AAPOverseas) January 23, 2017
#CaptainAgainstNRIs pic.twitter.com/QSodU6qTOs

— AAP Punjab (@AAPPunjab2017) January 23, 2017
टोरंटो से 'आप' के लिए पंजाब आये जसबीर सिंह सम्राट का कैप्टन अमरिंदर के लिए संदेश। @AamAadmiParty @AAPPunjab2017 #CaptainAgainstNRIs pic.twitter.com/nEdwbMkpo1

— AAP Overseas (@AAPOverseas) January 23, 2017
#CaptainAgainstNRIs pic.twitter.com/QkKL3GQTn6

— AAP Punjab (@AAPPunjab2017) January 23, 2017
#CaptainAgainstNRIs pic.twitter.com/vixyUOyRtN

— AAP Punjab (@AAPPunjab2017) January 23, 2017
#CaptainAgainstNRIs pic.twitter.com/0CpU4BTogA

— AAP Punjab (@AAPPunjab2017) January 23, 2017