Aadhar mandatory for mid-day meals: Trinamool to raise issue in Parliament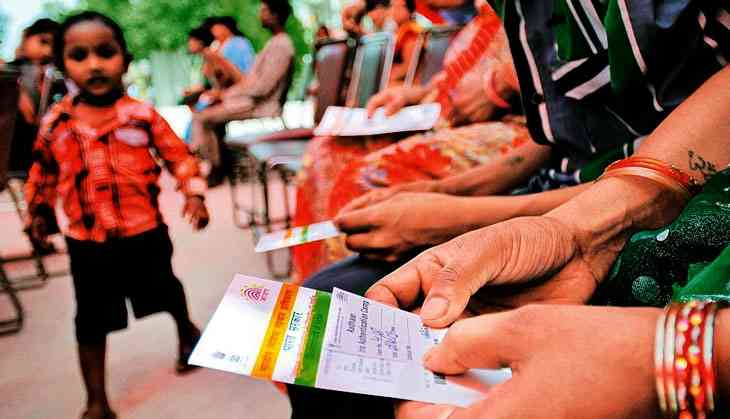 (Priyanka Parashar/Mint/Getty Images)
The Centre's move to make Aadhar cards mandatory for children to avail mid-day meals at schools has drawn flak from the All India Trinamool Congress (AITC).
According to the party, its MPs are going to raise the pitch against the Narendra Modi-led NDA government at the Centre when the Budget Session of Parliament reconvenes.
Saugata Roy, the Lok Sabha MP from Dum Dum, said "We will again voice our protest in Parliament. We have decided to wear black badges and protest outside Parliament against the Centre's decision."
Chief Minister Mamata Banerjee also expressed her anguish over the Centre's decision.
Now even infants (0-5 years) will need Aadhar cards? Aadhaar card for mid-day meals and ICDS? Shocking! 100 Days' Work also not spared 1/3

— Mamata Banerjee (@MamataOfficial) March 4, 2017
Instead of helping the poorest of the poor, the downtrodden and our favourite children, why are their rights being snatched away? 2/3

— Mamata Banerjee (@MamataOfficial) March 4, 2017
In the name of Aadhaar, privacy is being lost and there is extortion. Why is this Govt so negative? As a nation, we must condemn this 3/3

— Mamata Banerjee (@MamataOfficial) March 4, 2017
On Monday, AITC MLAs protested on the streets of Kolkata against the Centre's 'draconian' measure. They say the decision made no sense to them.
A senior MLA said: "Aadhar card is generally used as an identity proof. Children should be encouraged to go to mid-day meal schools, instead of having to give an identity proof that they are residents of West Bengal."
Sovan Chatterjee, Mayor of the Kolkata Municipal Corporation, said: "We will oppose the move to make Aadhar mandatory in mid-day meal schools. We will not follow their (Centre's) directions."
Senior officials of the state government said the Home secretary had already written a letter to the Union Home secretary, urging him to reconsider the decision of not making Aadhar mandatory for mid-day meals in schools.
The problem
According to the Trinamool Congress, till now, around 6.12 crore of West Bengal's 8.22 crore eligible people have been enrolled under Aadhar.
Two districts – Bankura and Purulia – lag far behind the national average of 65% in terms of biometric enrolment, with just 30% and 50% each. North Dinajpur has chalked up a figure of 50%, while North 24 Parganas has seen 55% enrolment. On the other hand, the process has been completed in Kolkata, Howrah and Cooch Behar.