A critic of PM Modi, Nana Patole resigns from BJP and is all set to join Congress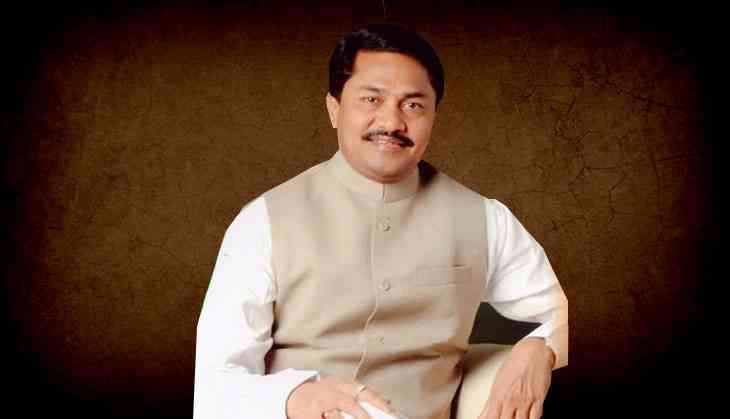 After a whole year of members of various parties being poached by the BJP, a reverse of sorts has occurred: Nana Patole, a BJP Member of Parliament from Maharashtra, has resigned.
Parole is all set to join the Congress, his parent party, and is waiting on a final approval from senior leaders.
His resignation, tendered on 8 December, is because of how voices of dissent are being curbed in the country. More so, it can be attributed to the government's anti-OBC and anti-farmer stance, as Patole has repeatedly made his displeasure known.
An MP from Gondia-Bhandara constituency in Vidarbha region of Maharashtra, Patole has even alleged that Prime Minister Narendra Modi does not like to be questioned on faulty policies. Patole had previously indicated that he was unhappy in BJP and would not hesitate to resign.
A disgruntled man
Patole had created controversy when he criticised PM Modi of suppressing the party's MPs and spoke of how the PM did not like to be questioned. After making it amply clear that he did not approve of the way Modi functions, Patole even met Congress Vice President Rahul Gandhi.
Patole also participated in anti-government rally at Akola in Vidarbha, where veteran BJP leader Yashwant Sinha launched a battle against government for miseries of farmers in Vidarbha.
Speaking to Catch, Patole said, "It was getting suffocating with each passing day. I could not accept anti-farmer, anti-OBC policies of the government. Most importantly, the autocratic manner in which PM Narendra Modi is running the government."
Patole is unhappy with the growing farmer suicides, dwindling economy post demonetisation leading to job cuts in private as well as public sector.
"There has been 43% increase in farmer suicide in Maharashtra. Despite assurance, government has failed to increase the minimum support price by one and half times. The government has failed to implement recommendations of Swaminathan Commission too," he said.
Patole also expressed his displeasure over failure to create two crore jobs every year. "BJP had assured to create two crore jobs annually. But in reality, there is a job cut in private as well as public sector. Government has failed to address the issue of unemployment," he said.
Patole said that the present government has completely failed on its promises made about welfare of OBC and nomadic tribes. "The government has not done anything to implement the recommendations by Renke Commission for social and educational upliftment of nomadic tribes. This section of the society has been traditionally neglected and needs government support to overcome it," he said.
Faulty policies
According to Patole, eccentric decisions such as demonetisation and GST have crippled the economy and massive job cut across the sectors. Small businesses have been completely ruined due to GST, he alleged.
Patole also criticised government for failing to take decision on reservation to OBC community and conduct cast based census for OBC community.
"I was pained to know that poor people were forced to maintain minimum balance in their bank accounts and they were charge penalty for not complying with the rule. This is completely unacceptable," Patole said.
Criticising faulty agriculture policies of the present government, Patole alleges that farmers had to suffer a lot due to poor seeds distribution network.
"PM Crop Insurance Scheme, claimed to bring respite to farmers has been completely failed due to mindless implementation. As the government failed to create awareness about chemical pesticide spraying, hundreds of farmers have lost lives. It was utterly inhuman to force the illiterate and poor farmers to file online claims for crop damage. I have been writing to PM and Chief Minister Devendra Fadnavis about these issues, but they did not even bother to acknowledge the receipt. I can not be part of any such party," he says.
While Congress is exploiting it as evidence to what it has been saying all along, BJP has preferred to write off Patole.
"Patole, who is an insider of BJP, has confirmed what we have been saying all along. He has exposed the BJP. As far as the issue of Patole joining Congress is concerned, the issue is under discussion at All India Congress Committee and final decision will be taken by the party leadership," said Sachin Savant, Congress spokesperson.
When contacted Chief Spokesperson, Maharashtra BJP Madhav Bhandari said, "The resignation is not even worth commenting. It will not at all affect the party in any way."