14 political damaads: from whistleblower Feroze Gandhi to 'betrayer' Naidu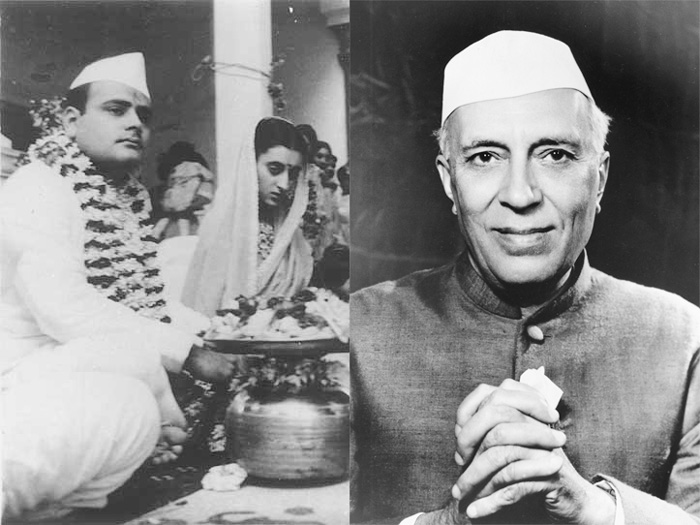 Of all the compliments Arun Jaitley might have received in his political career, Prime Minister Narendra Modi's description of him as a good damaad (son-in-law) would certainly be the most unexpected.
Paying tribute to former Jammu and Kashmir finance minister Girdhari Lal Dogra on his centenary on 17 July Modi said, "Girdhari Lalji was a good judge of people. We can see this in the son-in-law he chose". Jaitley is married to Dogra's daughter Sangeeta.
Not one to spare a chance to take a jibe at the Congress, Modi said "you're all aware of the kind of things that are said about sons-in-law these days". Clearly, the reference was towards Congress president Sonia Gandhi's son-in-law Robert Vadra.
Though the most talked about, Vadra isn't the only high profile son-in-law around. Here's a look at a few political damaads.
01
Jawaharlal Nehru and Feroze Gandhi
Feroze Jehangir Ghandy, a Parsi married the only daughter of Jawaharlal Nehru, Indira Priyadarshini Nehru in 1942. He was a journalist and part of the socialist wing of the Congress back then.
Even after marrying Indira, he continued to lead a low profile life. As a politician and social worker, he was appreciated for his soft spoken, down to earth and cheerful ways.
Unlike today where sons-in-law are seen as beneficiaries of political favours, Gandhi actually took on his father-in-law's government. In 1957, he highlighted the Mundhra affair and the alleged misconduct surrounding it. Though it embarrassed the family, his efforts were appreciated and the then finance minister TT Krishnamachari was asked to resign.
02
Girdhari Lal Dogra and Arun Jaitley
Dogra was one of the most known faces of the Congress in Jammu and Kashmir. Besides being the state's finance minister, he also represented the party in Parliament. Dogra's daughter Sangeeta married Arun Jaitley in 1982.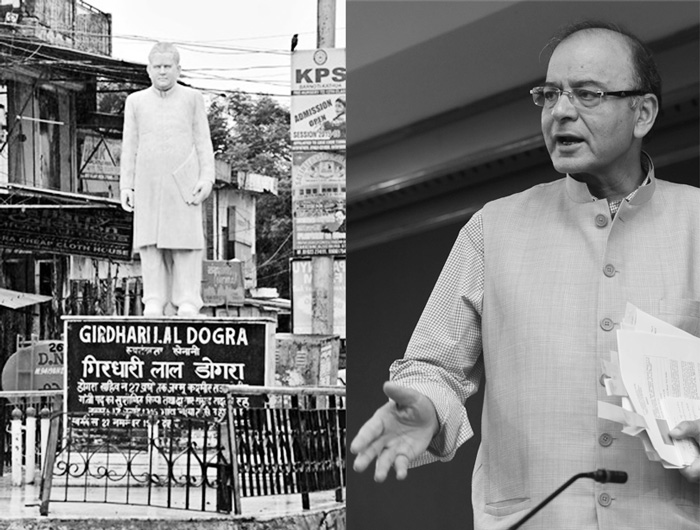 Dogra and Jaitley are both advocates, but they remained on different sides of the political divide.
03
Atal Bihari Vajpayee and Ranjan Bhattacharya
Atal Bihari Vajpayee's popularity rested, to a great extent, on his image as a man of integrity. It was, therefore embarrassing when his foster son-in-law, Ranjan Bhattacharya, landed in a series of controversies.
Bhattacharya is married to Vajpayee's foster daughter Namita. While Vajpayee was prime minister, Bhattacharya remained in the news for allegedly doling out favours to Reliance Industries, his Page 3 lifestyle and his influence in the PMO. Later, his name surfaced in the Niira Radia tapes.
04
Sonia Gandhi and Robert Vadra
Robert Vadra, a businessman from Moradabad in UP is married to Rajiv and Sonia Gandhi's daughter Priyanka. The Nehru-Gandhi scion has stayed out of active politics, but helps manage her mother's Rae Bareli constituency in UP.
Still, despite her lineage, Priyanka is less in news than her husband.
Vadra is a bike lover and a gym enthusiast. He has long been accused by the Gandhis' political rivals of being involved in controversial land deals.
05
Sheikh Abdullah and GM Shah
The first prime minister of Kashmir became friends with India's first PM Jawaharlal Nehru, only to be imprisoned by him for many years.
Sheikh Abdullah, known as the 'Lion of Kashmir', was a revered figure in Kashmir. Part of his legacy is the National Conference, which is now run by his grandson Omar Abdullah.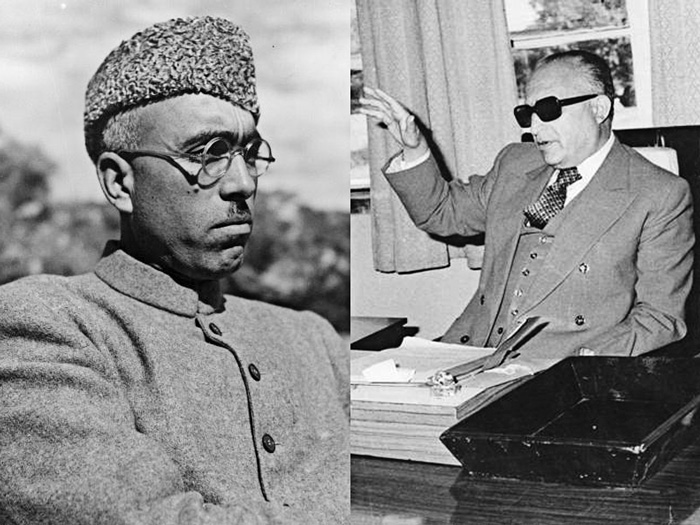 His son-in-law Ghulam Mohammad Shah, a Fellow of the London School of Economics, joined politics as a student activist. After Sheikh Abdullah's death, he fell out with his son Farooq Abdullah. He split the National Conference to form Awami National Conference, toppled Farooq, and became chief minister of the state.
06
N Chandrababu Naidu, NT Rama Rao and D Venkateswara Rao
Rama Rao, popularly known as NTR, left acting to launch the Telugu Desam Party and became a three-time chief minister of Andhra Pradesh.
His eldest daughter, Purandeswari, is married to D Venkateswara Rao, a doctor who served in parliament as well as the state assembly.
Another daughter, Bhuvaneshwari, is married to N Chandrababu Naidu, the current chief minister of Andhra Pradesh. Naidu's critics allege that he betrayed NTR by splitting the TDP in 1995.
07
Lalu Prasad and Tej Pratap Yadav
Lalu Prasad's daughter Rajlakshmi is married to Mulayam Singh Yadav's grand nephew Tej Pratap Singh Yadav. He is Member of Parliament from Mainpuri in Uttar Pradesh.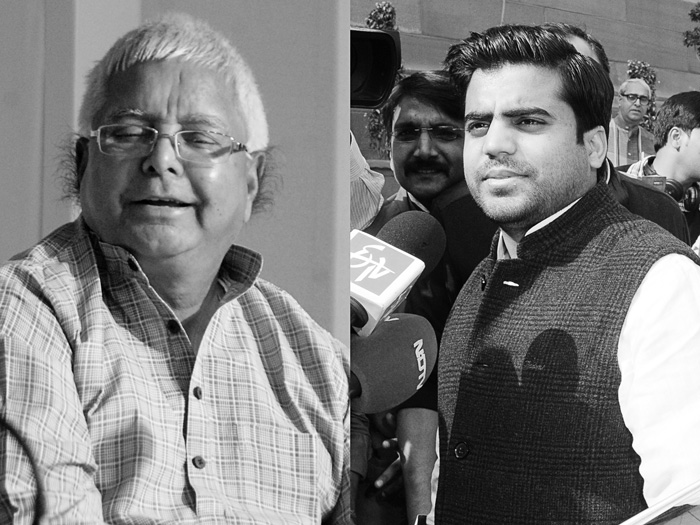 The marriage brought the two Yadav families together and helped the two chieftains overcome their differences. After the marriage, Tej Pratap is seen as a potential next generation leader with acceptability in the territories of both the Samajwadi Party and the RJD.
08
Jitan Ram Manjhi and Devendra Kumar
Soon after becoming the Chief Minister of Bihar last year, Jitan Ram Manjhi appointed his son in law-Devendra Kumar as his personal assistant. Manjhi was criticised both within and outside the party, which forced him to withdraw the appointment.
09
M Karunanidhi, S Selvam and Aravindan
DMK patriarch M Karunanidhi is the head of the biggest political family in South India. Though his sons and daughter have caused him sufficient embarrassment, his sons-in-law have also received significant public attention.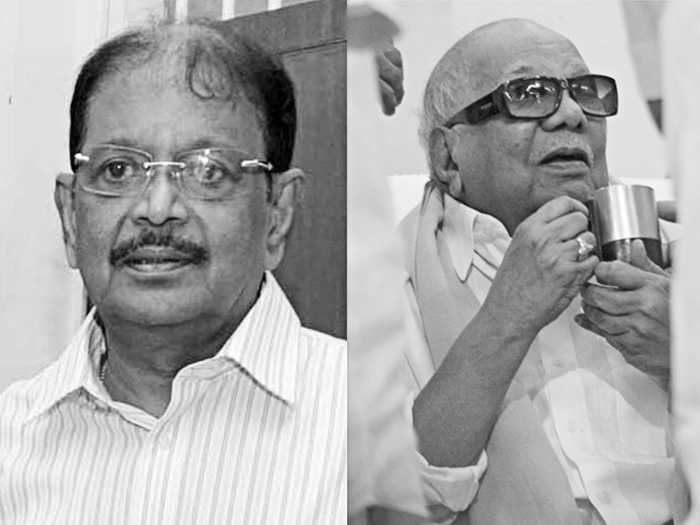 While Kanimozhi's husband Aravindan is a software engineer, Karunanidhi's other daughter Selvi is married to Selvam, the head of Udhaya TV.
10
Shankar Dayal Sharma and Lalit Maken
Shankar Dayal Sharma was the President of India. His daughter was married to Lalit Maken, a Congress leader MP and a trade unionist. He was also allegedly involved in the 1984 anti-Sikh riots. Maken was gunned down a year later in Delhi.
Maken also found a political damaad, albeit posthumously, in Congress leader Ashok Tanwar. Tanwar, president of the Haryana Pradesh Congress Committee, is married to Maken's daughter Avantika. Maken's nephew is Ajay Maken, president of the Delhi Pradesh Congress Committee.
11
Ram Niwas Mirdha and Deepender Singh Hooda
Ram Niwas Mirdha was a Congress stalwart from Rajasthan. His elder daughter Jyoti Mirdha is also a politician from the state. His younger daughter Shweta is married to Deepender Singh Hooda, son of former Haryana CM Bhupinder Singh Hooda.
Deepender represents Rohtak in the Parliament and is the deputy whip of the Congress in the Lok Sabha.
12
Subramanian Swamy and Nadeem Haider
Subramanian Swamy often lands in controversy for his controversial statements. A Hindutva supporter, he has been targeted on social media and in TV debates over his son-in-law's religion.
Swamy's daughter Suhasini Haider is married to Nadeem Haider, the son of former foreign secretary Salman Haider. The fact that Nadeem is Muslim is used to attack Swamy whenever he speaks on such issues such as love jihad.
13
Parkash Singh Badal and Adesh Pratap Singh
Adesh Pratap Singh Kairon is married to Punjab Chief Minister Prakash Singh Badal's daughter Paramjit Kaur. He comes from a well known political family of Punjab; his grandfather Pratap Singh Kairon served as the state's chief minister.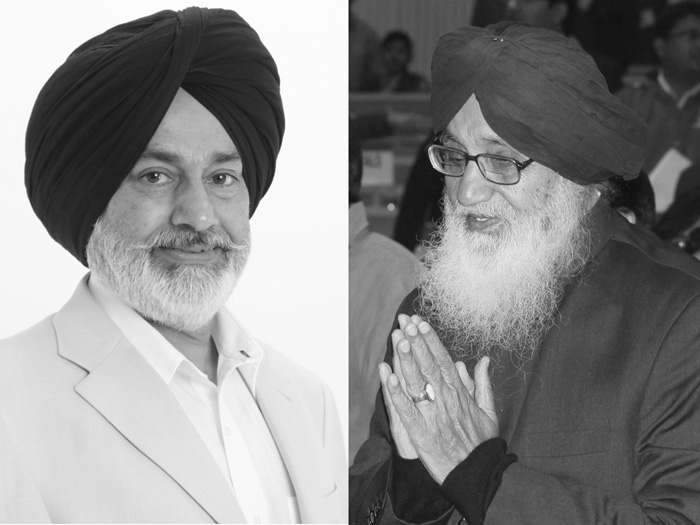 He has been in the news for allegedly getting favours from the Badals as well as for fighting with them.
14
Farooq Abdullah and Sachin Pilot
Farooq Abdullah is the patriarch of Kashmir's preeminent political dynasty. A former chief minister, he is also the son and father of former chief ministers, Sheikh Abdullah and Omar Abdullah, respectively.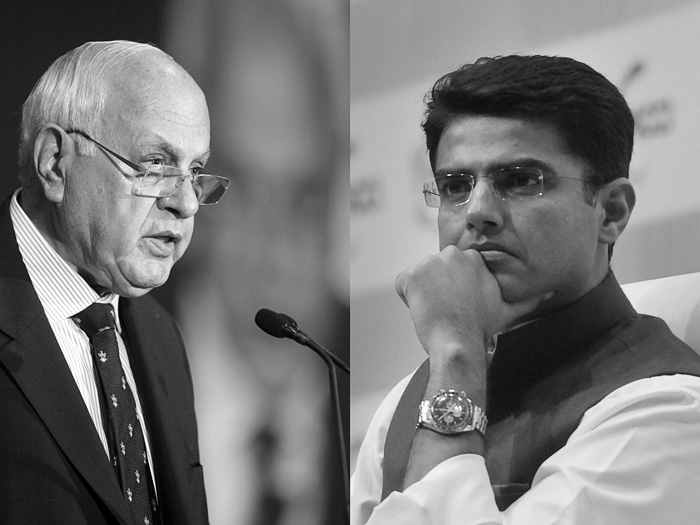 Farooq's daughter Sarah is married to Sachin Pilot, the state president of the Congress in Rajasthan and himself the scion of a political family.
Sarah reportedly married Sachin against her family's wishes, so none of the prominent Abdullahs attended her wedding.