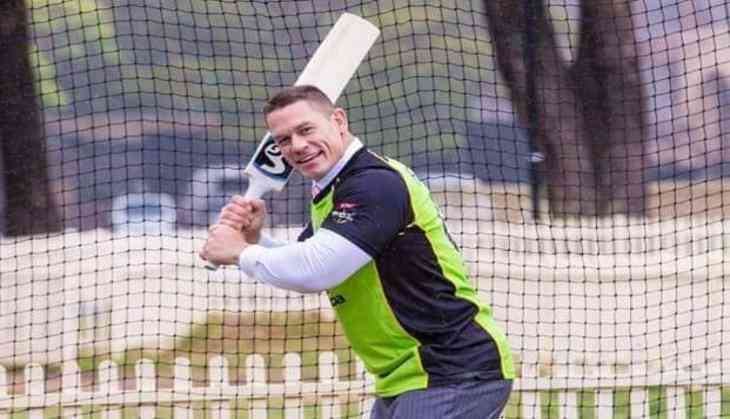 Recently, WWE Superstar Wrestler John Cena had shared photos of Rahul Dravid, India's finest former cricketer on his Instagram account. After sharing this picture, John Cena's Indian fans praised him very much. After Rahul Dravid, John Cena once again shared the picture of two great people of India on his official Instagram account. On Thursday, John Cena shared a picture of former Indian Captain Kapil Dev and Bollywood megastar Amitabh Bachchan on his twitter account. This photo posted by John Cena in just a few hours has received thousands of likes.
Posting this post by John Cena, the questions are raised why the WWE superstar has been sharing pictures of Indian celebrities for a few days. Interestingly, John Cena has not given any captions on these photos. Although John Cena has made it clear in his Instagram bio, that you are welcome to my Instagram, these pictures have been posted without any explanation for the meaning of you.
The bio reads, "Welcome to my Instagram. These images will be posted without explanation, for your interpretation. Enjoy."
People are giving a variety of reactions to the recently shared picture and many people are also cracking jokes on this photo.
John Cena also shared Indian wall of cricket Rahul Dravid: