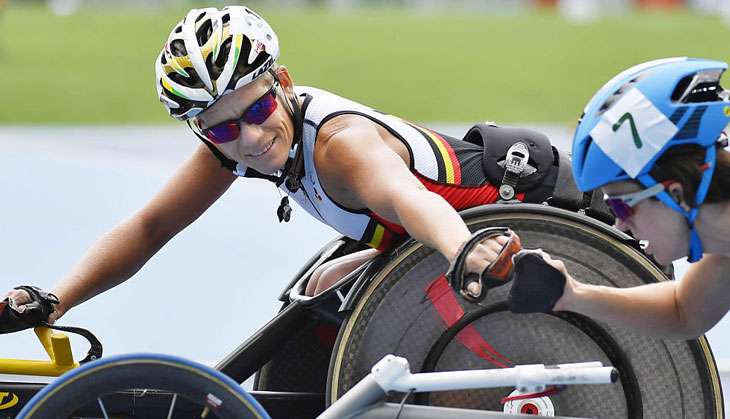 Marieke Vervoort, a 37-year-old Belgian Paralympian, on 12 September, said that she wants to undergo euthanasia, but not yet. Vervoort disclosed this after claiming silver in 400m-T52 final at the Rio Paralympics. Vervoort further added that she was "still enjoying every moment" of win. However, Rio Paralympics would be the last time she would participate in any Games.
According to a report in BBC, Vervoort, who has also won a silver and gold medal at London 2012, explained she signed papers in 2008 to undergo the procedure which is legal in Belgium.
Independent quoted her as saying, "When the moment comes when I have more bad days than good days, then I have my euthanasia papers, but the time is not there yet."
BBC quoted the Belgian athlete as saying, "It's a feeling of 'Yes, I won a silver medal', but there is also another side to the medal, the side of suffering and of saying goodbye to the sport. Because I love the sport, sport is my life. It gives a feeling of rest to people, I know when it's enough for me, I have those papers."
Euthanasia is currently legal in Belgium, the Netherlands, Colombia, India, Luxembourg, and Mexico.