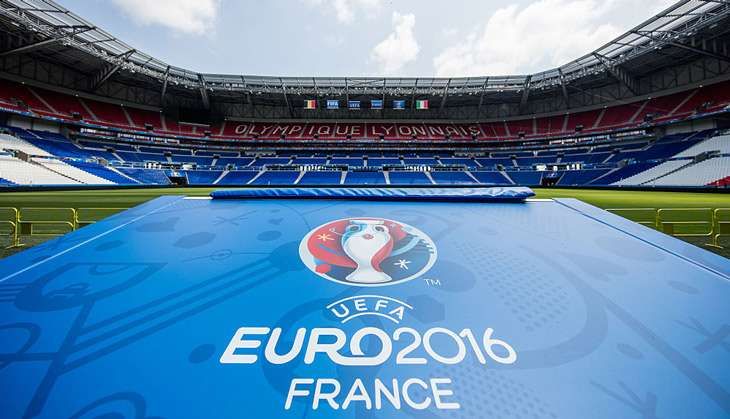 The UEFA Euro 2016 is scheduled to be held between 10 June to 10 July.
France is all set to host a spectacular opening ceremony to kickstart Euro 2016 in style as the nation prepares to welcome 23 other countries to battle it out to be crowned champions of Europe. As the world gears up for the footballing fiesta, the lit up Stade de France will be all set to host thousands of passionate football fans during the opening ceremony at 9pm (IST) on 10 June.
The theme of the opening ceremony is French culture and viewers will be treated with a display on French history and heritage. This is the second time that France is hosting the Euro championship. The nation also hosted the first Euro championship in 1960.
The opening ceremony will feature over 800 volunteer performers from 63 countries. The ceremony will see around 150 dancers and acrobats, plus a flypast by the French air force.
Security is expected to be tight at the 81,000-capacity stadium, which was targeted during the Paris attacks of November 2015. Over 150 million people are expected to watch the first match after the ceremony - between France and Romania.
Star-studded opening ceremony
David Guetta has been named the 'musical ambassador' for the tournament. The 48-year-old Guetta has also written the official song for the tournament, titled This One's For You, which he will perform during the 30-minute show.
David Guetta will be joined by Swedish musician Zara Larsson.
Standard.co.uk quoted David Guetta as saying, "Music and football go hand in hand when it comes to celebration and enjoyment and I want to help to make this Euro the biggest and most memorable yet."
Secrets out then. I'm the musical ambassador for UEFA Euro 2016.@uefaeuro bring it on!

— David Guetta (@davidguetta) June 10, 2015
Renowned Hungarian classical pianist Adam Gyorgy will perform a Chopin Étude in a minor (Op.25 Nr.11) as part of the ceremony. Italian DJ and producer DJ Karmatronic will also join Adam Gyorgy at the opening ceremony.