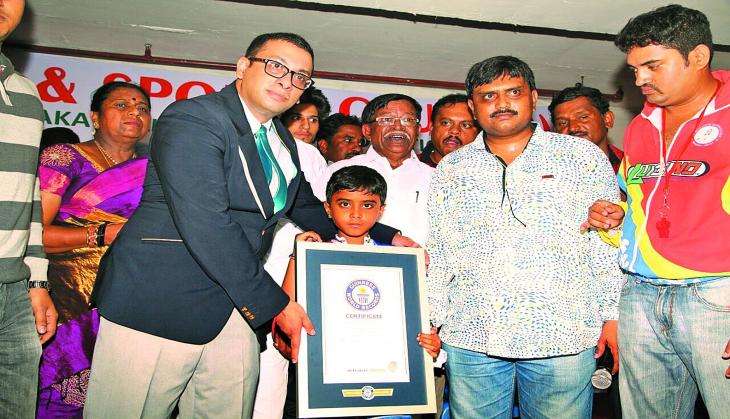 Om Prakash Gowda set a new Guinness world record for limbo skating on 16 July at the Orion Mall in Malleswaram, Bengaluru.
The six-year-old boy skated under 36 cars, covering a distance of 65 metres, within 33.64 seconds. Gowda smashed the previous record of 48.12 set in 2012 by Shreya Deshpande who skated under 27 cars.
Rishinath, official adjudicator for Guinness World Record, while handing over the certificate to Gowda, said, "So today the new world record set by Om Shanker Gowda is 65 metres."
His coach Raghvendra was proud of his student's feat. He said, "I am feeling very proud. My student, Om, has done very well and is practising very hard for this risky sport. It was very risky and very tough but our own Om has done it successfully."
According to the rules set by the Guinness World Records, the participant's hands or fingers should not touch the ground at any point during the attempt. Om performed this feat in the presence of 850 onlookers, some of whom were former skaters.