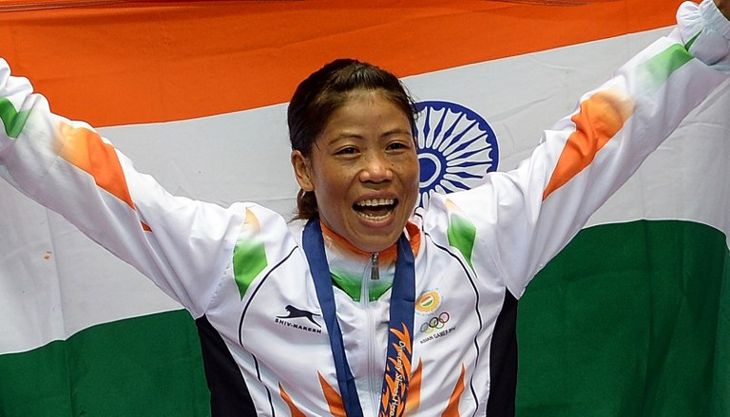 Rajya Sabha member and India's most decorated woman boxer, MC Mary Kom, failed to qualify for the upcoming Rio Olympics after losing in the second round of the AIBA World Women's Boxing Championships in Astana on 21 May.
The tournament is the final qualifying event for the women's boxing category at the Rio Games - with 12 spots available in three different categories.
The seasoned Manipuri boxer needed to reach the semi-finals to win an Olympic berth. But her campaign was cut short by Azize Nimami, who beat her in the pre-quarter final bout in the 51kg-category.
Sarita Devi and Pallavi Rani are the two Indian boxers still in contention for a spot in Rio at the ongoing tournament.