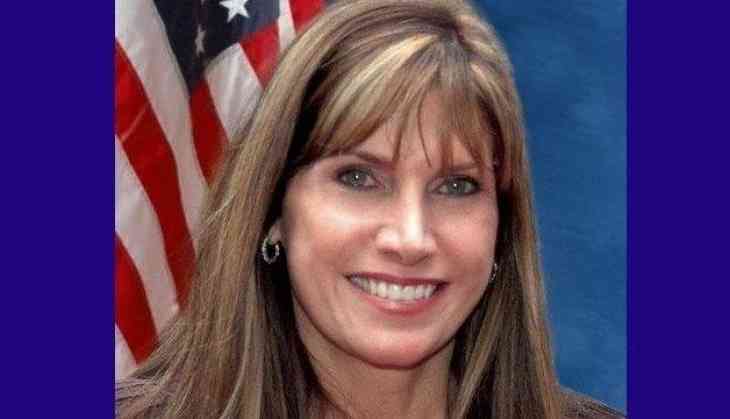 Five days after being appointed as the interim chief executive officer (CEO) of United States of America Gymnastics (USAG), Mary Bono has resigned from the post.
Making the announcing on her official Twitter handle, Bono said that the decision came in the wake of "personal attacks" that she faced for criticising a Nike advertising campaign featuring former National Football League (NGL) player Colin Kaepernick.
"It is with profound regret, coupled with a deep love for the sports of Gymnastics and respect for those who aspire to be great gymnasts, that I today tendered my resignation as the interim CEO of USA Gymnastics," she tweeted.
"My withdrawal comes in the wake of personal attacks that, left undefended, would have made my leading USAG a liability for the organization. With respect to Mr. Kaepernick, he nationally exercised his first amendment right to kneel. I exercised mine: to mark over on my own golf shoes, the logo of the company sponsoring him for "believing in something even if it means sacrificing everything"- while at a tournament for families who have lost a member of the armed services (including my brother-in-law, a Navy SEAL) who literally "sacrificed everything". It was an emotional reaction to the sponsor's use of that phrase that caused me to tweet, and I regret that at the time I didn't better clarify my feelings," she said in her statement.
In September, Bono had tweeted a photo where she was seen blackening the Nike logo with a marker. The act was a symbol of her displeasure towards the company's ad campaign starring Kaepernick.
Many athletes, including four-time Olympic gold medalist gymnast Simone Biles, had expressed their discontent with Bono's appointment as the interim CEO.
Biles had tweeted, "*mouth drop* don't worry, it's not like we needed a smarter USA gymnastics president or any sponsors or anything."
Meanwhile, USA Gymnastics board has released an official statement accepting the resignation of Bono.
"The USA Gymnastics Board of Directors accepted the resignation of Mary Bono as interim president and CEO. Despite her commitment to the sport of gymnastics and helping the organization move forward, we believe this is in the best interest of the organization," the official statement read.
"While we continue the search for a permanent president and CEO and are currently seeking input from key stakeholders on that search, we remain steadfast in our efforts to fundamentally transform the organization at all levels to ensure athlete safety and well-being is at the heart of everything we do," the statement added.
Bono had been appointed as the interim CEO after the resignation of former president and CEO of USA Gymnastics, Kerry Perry.