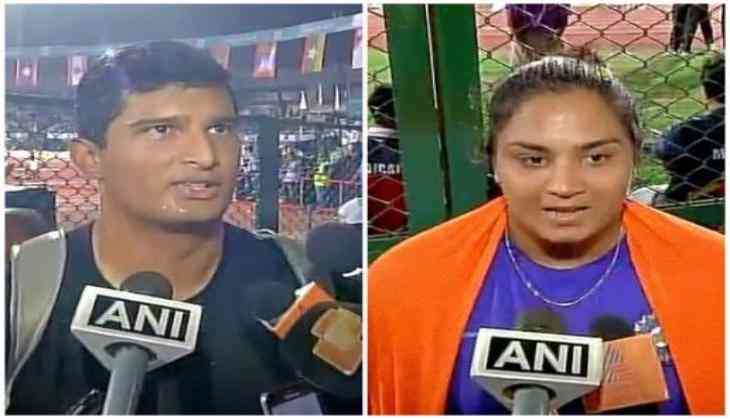 22nd Asian Athletics Championship
On a remarkable opening of 22nd Asian Athletics Championship in Odisha's Bhubaneswar, India's Shot putter Manpreet Kaur won a gold medal.
Manpreet threw 18.28m to claim the top medal at the Kalinga Stadium on the opening day of the event.
"I focused only on giving my best performance, I am feeling very happy," said Gaur after her victory.
Along with Kaur, even Vikas Gowda made a mark on the medals tally as he bagged a bronze medal in men's discus throw event.
Gowda's final score was 60.81m. With 64.54m, Iran's Hadadi Ehsan won the gold while Malaysia's Irfan Muhammad settled for the silver.
"I am happy with the medal. This gives me confidence for next year's Commonwealth Games," said Gowda who turned 34 on Thursday and was declared fit for participation after the national federation cleared his name at the last minute.
Meanwhile, distance runner Sanjivani Jadhav also won the bronze in women's 5000m final.
Earlier, Ace Indian sprinter Dutee Chand qualified for semis of women's 100m with timing of 11.40 seconds.
Kazakhastan duo of Viktoriya Zyabkina and Olga Safronova finished second and third respectively.
India's Nayana James and Neena V. won the silver and bronze medals respectively while Vietnam's Bui Thi Thu took the top honour in the women's long jump event.
-With ANI inputs.