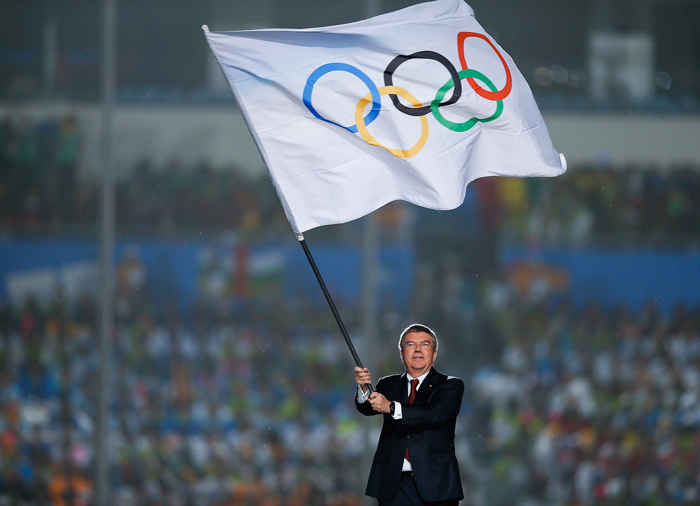 International Olympic Committee (IOC) President Thomas Bach announced on Tuesday, 27 October, that top refugee athletes, with no country to represent, will be allowed to compete under the Olympic flag at the Rio Olympics in 2016.
The announcement was made at the United Nations General Assembly, and comes at a time when European countries are attempting to cope with a massive surge in the number of refugees arriving on their shores from poverty ridden and war stricken parts of the Middle East, Africa and Asia.
A symbolic resolution calling for the Olympic Truce to be respected during the 2016 Summer Olympics and Paralympic Games was also passed at the UN General Assembly, having been supported by 180 out of 193 UN member states.
"The Olympic Games are the time when the values of tolerance, solidarity and peace are brought to life," Bach said in a statement. "This is the time when the international community comes together for peaceful competition."
"In the Olympic Village, we see tolerance and solidarity in their purest form. Athletes from all 206 National Olympic Committees live together in harmony and without any kind of discrimination, Bach continued. "Having no national team to belong to, having no flag to march behind, having no national anthem to be played, these refugee athletes will be welcomed to the Olympic Games with the Olympic flag and with the Olympic anthem."
Further speaking on the participation of these athletes, Bach said, "they will have a home together with all the other 11,000 athletes from 206 National Olympic Committees in the Olympic Village."
Until now, refugee athletes were technically not allowed to participate in the Olympic Games because they could not represent the national Olympic committee of their home country.
In what is Europe's worst refugee crisis since World War II, more than 700,000 asylum seekers have reached the continent so far. Twenty percent of the number is made up by children.