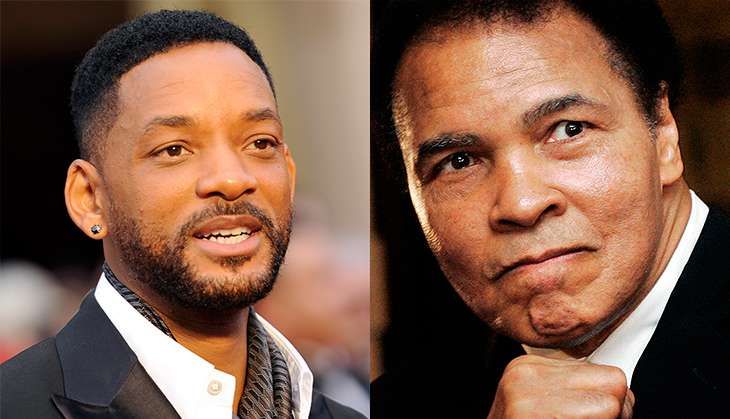 Hollywood star Will Smith will be among the eight pallbearers to carry the late boxing champion Muhammad Ali's coffin at a memorial service on 10 June.
Will Smith portrayed Muhammad Ali in the biopic Ali. This portrayal brought Smith an Oscar nomination in 2001.
The 47-year-old actor will be joined by former world heavyweight champion, Lennox Lewis, as well as friends and family of the legend, reported News.com.au.
Two public memorial services will be held on 9 and 10 June in stadiums in Ali's hometown of Louisville, Kentucky, where more than 30,000 tickets will be distributed to the public.
Smith posted a touching tribute to Ali, saying the three-time heavyweight champion "shook up the world".
"You shook up the World! My Mentor & My Friend. You changed my Life. Rest in Peace," Smith wrote on Facebook.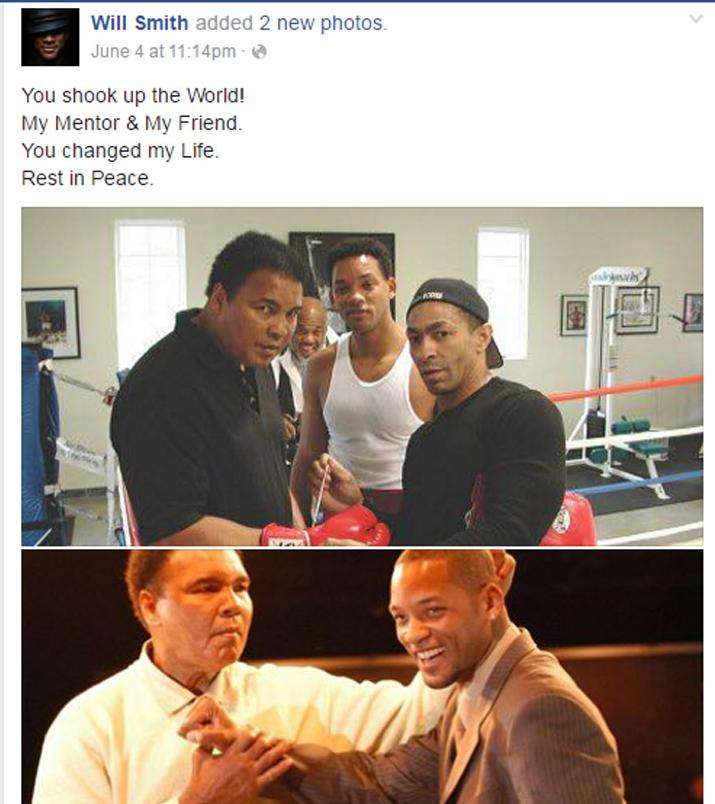 Photo: Facebook/Will Smith
The legendary boxer passed away at the age of 74 after losing his long-standing battle against Parkinson's disease on 3 June (US Time).
The iconic figure, who also won an Olympic gold medal at the 1960 Rome Olympics, was diagnosed with Parkinson's disease in the 1980s.
Ali took retirement from his illustrious career after a defeat against Trevor Berbick in 1981.
--ANI