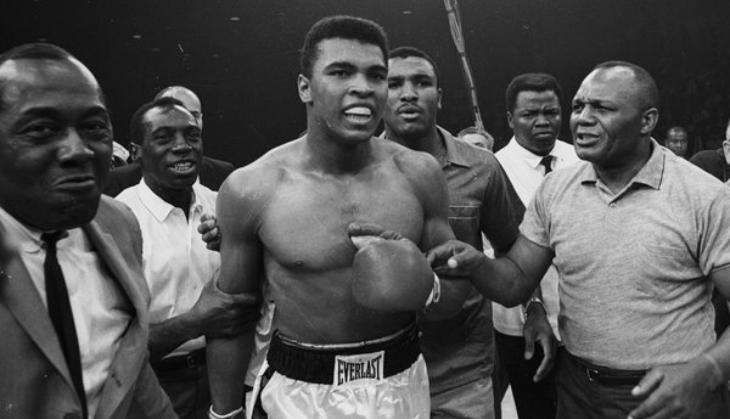 As good as he was in the boxing ring, Muhammad Ali also had a way with words. The American sporting great passed away at the age of 74 on Friday, 3 June.
Some of Ali's quotes serve as a reminder of the icon he was, a larger-than-life figure who lived life by his own set of principles; who, in his opposition to the Vietnam war, almost gave up his career in boxing.
Here is a look at ten of his best quotes over the years:
"Float like a butterfly, sting like a bee. The hands can't hit what the eyes can't see."
- 1974, prior to his bout against George Foreman.
"If I thought the war was going to bring freedom and equality to 22 million of my people, they wouldn't have to draft me, I'd join tomorrow. I have nothing to lose by standing up for my beliefs. So I'll go to jail, so what? We've been in jail for 400 years."
-1967, after refusing induction to the Army for the Vietnam War. Ali was subsequently arrested, stripped of his title, and, at the peak of his career, ended up being out of the sport for nearly four years until his conviction was overturned in 1971.
"I am the greatest. I said that even before I knew I was. I figured that if I said it enough, I would convince the world that I was really the greatest."
-1964, prior to his bout against Sonny Liston.
"To make America the greatest is my goal, so I beat the Russian and I beat the Pole. And for the USA won the medal of gold. The Greeks said you're better than the Cassius of old."
-1960, after winning the Gold medal in the light-heavyweight category at the Rome Olympics.
"I wish people would love everybody else the way they love me. It would be a better world."
-undated.
"The fight is won or lost far away from the witnesses, behind the lines, in the gym and out there on the road, long before I dance under those lights."
-undated.
"The man who views the world at 50 the same as he did at 20, has wasted 30 years of his life."
-undated.
"I am America. I am the part you won't recognize. But get used to me. Black, confident, cocky, my name not yours. My religion, not yours; my goals, my own; get used to me."
-after being arrested on draft evasion charges for refusing Army induction during the Vietnam War.
"It's hard to be humble when you're as great as I am."
-undated.
"Impossible is just a word thrown around by small men who find it easier to live in the world they've been given than to explore the power they have to change it. Impossible is not a fact. It's an opinion. Impossible is potential. Impossible is temporary. Impossible is nothing."
-undated.