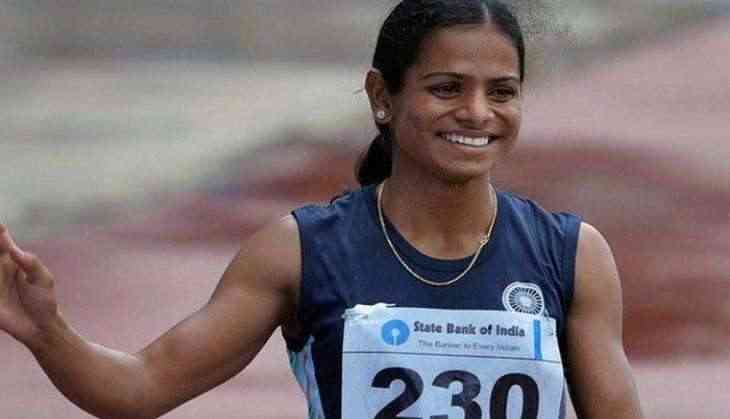 India's first openly gay athlete Dutee Chand is in trouble for her security and she had to face criticism in her own village. The faster sprinter of India, Dutee Chand belongs from Gopalpur village of Oddisa. On 19th May, Dutee Chand openly accepted of being gay in front of media and after that, the people who one appreciated her are now against her.
There was a time when Dutee Chand made her village Gopalpur at the world stage but now the same village is feeling shameful. Prashant Behra who belongs from Dutee's village says, 'This is really shameful for us and we have always been supportive to her but we can't accept her that relation. She should have not openly accepted this thing in front of the world and she should have been limited to her sports.'
Dutee Chand's family is also not supportive of her and her mother Akhuji said, 'I have always been supportive to her interest in the sports but tradition is followed by the society and it doesn't give us the permission to accept. How we will face our relatives and society?'
Even Dutee's father Chakradhar Chand said, 'Whatever she is doing is unrighteous and unethical. She has hurt our honour and I can't believe she is my daughter.'
However, the other side of the story is that people are also supporting and appreciating her for the decision she made to announce openly that she is gay. Some even are stating this step as the revolutionary in Indian society. Even Dutee's partner has left her village and now living in a different area.
Also Read - Yusuf Pathan bids for team India doing well in World Cup