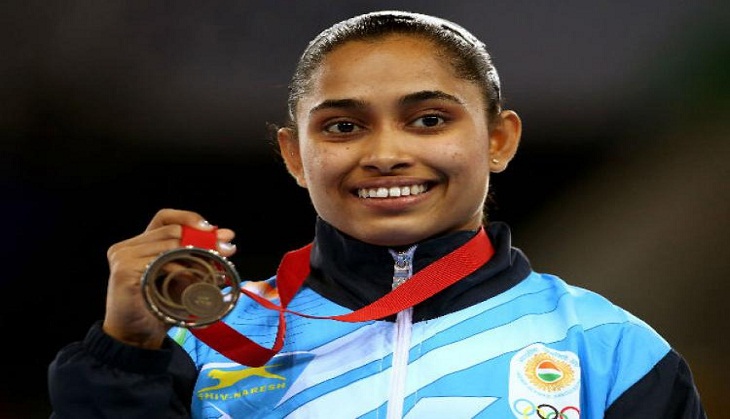 Dipa Karmakar, who scripted history by becoming the first Indian woman gymnast to qualify for the Olympics, has insisted that she will try to put up her best performance at the Rio Games in August.
Karmakar has received a funding of Rs 30 lakh under the Target Olympic Scheme (TOPS) from the Sports Ministry for customised special training.
"I am happy but I want to perform even better. I will put in my best efforts to win at the Rio Olympics," said the 22-year-old upon her arrival at the Indira Gandhi International Airport.
Dipa, who hails from Tripura, secured an Olympic Games berth in artistic gymnastics at a qualifying event in Rio de Janeiro by posting a total score of 52.698 points last Sunday.
She had also claimed a bronze medal in the women's vault final of the 2014 Commonwealth Games in Glasgow, making her the first Indian woman to win in a Commonwealth Games gymnastic event.
ANI