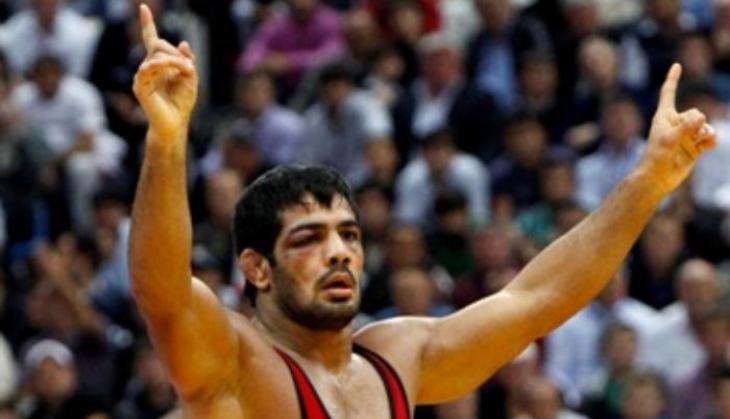 The Delhi High Court, hearing Indian wrestler Sushil Kumar's plea over the selection for the upcoming Rio Olympics, on 27 May postponed the decision regarding the matter till 30 May.
Earlier, the two-time Olympic medallist moved the court seeking a trial with compatriot Narsingh Yadav for his inclusion in the list of probables to be sent to the Rio Olympics in the 74-kg men's wrestling category.
While Narsingh Yadav had insisted that going to the Brazilian capital is his right as he secured the quota in the 74-kg category with a bronze medal finish in last year's World Championships, Sushil Kumar, who won gold in the same category at the 2014 Commonwealth Games, called for trials to be conducted to determine who should go to Rio.
During the hearing, Sushil Kumar's lawyer argued that as per the current rules of the Wrestling Federation of India (WFI), it is mandatory to conduct trial one month prior to the event.
Highlighting Sushil's 'exceptional' and 'impeccable' record as a wrestler, the lawyer further insisted before the court that his client could not be excluded from the selection process just because of his non-participation in the commercial event.
He further said that there were trials in all categories for the Rio Games in March except for 74kg event. The last time a trial in this category was held 13 months ago.
Responding to the same, Narsingh's lawyer said that it was for the first time that a wrestler had secured a quota by winning in the World Championship and, therefore, he deserved to represent India in Rio.
Meanwhile, lawyer from the WFI also backed Narsingh's participation in the upcoming games, saying that the latter is better prepared than Sushil to face the upcoming challenge.
Earlier, the WFI had found itself in an unwanted territory after picking Narsingh over Sushil in the list of probables sent to the IOA.
Sushil, who clinched bronze medal at the 2008 Beijing Olympics and silver winner at London Games four year later, was also dropped from the WFI's Rio preparatory camp in Sonipat.
Meanwhile, WFI president Brij Bhushan Sharan Singh had maintained that it has been a tradition to send the quota-place winning wrestlers to the Olympics in India, although a quota belongs to the country.
So far, seven grapplers have secured their berths for Rio Games, the most for India in the sport at any Olympics.