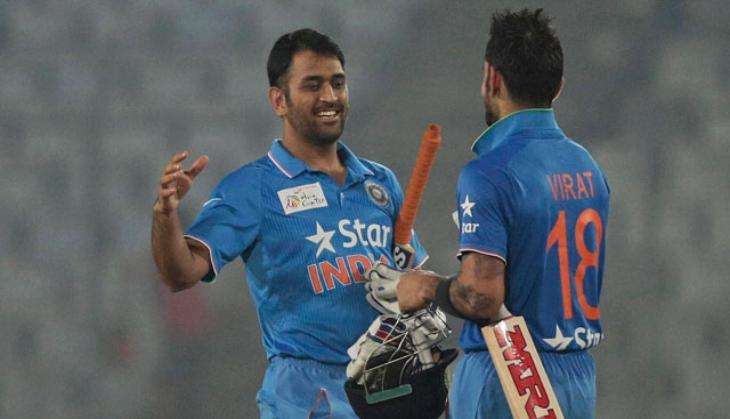 Real Madrid footballer Cristiano Ronaldo pipped Cleveland Cavaliers' LeBron James and ace footballer Lionel Messi to bag the title of the world's most popular sportsperson for 2015-16.
Ronaldo took the top spot in the ESPN World Fame 100 rankings, which ranks sportspersons on a formula that "combines salary and endorsements with social media following and Google search popularity".
Indian sportspersons also found mention in the list. Ace batsman Virat Kohli is eighth on the list while Indian cricket skipper Mahendra Singh Dhoni took the 14th place. Tennis star Sania Mirza is number 41 on the list.
Run-machine Kohli, who has been in top form of late, has over 39 million followers on Facebook and Twitter.
Top 10 most popular athletes in the world, according to the ESPN World Fame 100 rankings are:
1) Cristiano Ronaldo (Portugal, Real Madrid)
2) LeBron James (USA, Cleveland Cavaliers)
3) Lionel Messi (Argentina, Barcelona)
4) Neymar (Brazil, Barcelona)
5) Roger Federer( Switzerland)
6) Kevin Durant (USA, Oklahoma City)
7) Tiger Woods (USA)
8) Virat Kohli (India)
9) James Rodriguez (Colombia, Real Madrid)
10) Rafael Nadal (Spain)