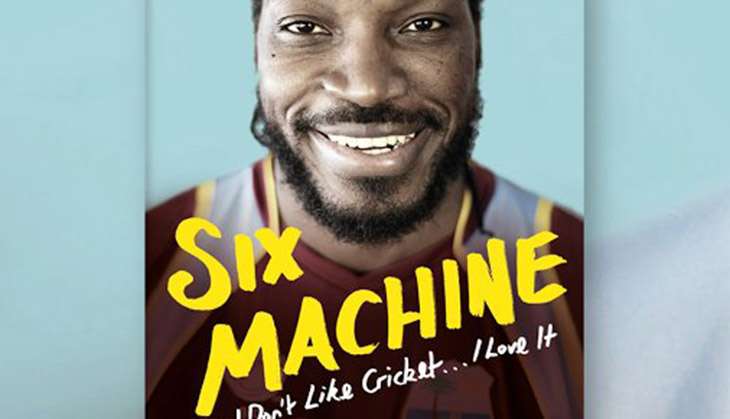 West Indies star batsman Chris Gayle has compared himself to football superstars Zlatan Ibrahimovic and Cristiano Ronaldo in his recently-released autobiography, Six Machine.
The 36-year-old maverick batsman has a slew of records to his name, including being one of the only four men to have scored two Test triple centuries and being the first batsman to smash a ton in each of the three formats.
Gayle says that he doesn't chase records and that such milestones somehow occur 'naturally' to him.
"If Zlatan were a cricketer, it's the sort of thing he would be trying. Except the whole point about these sort of crazy deeds is that there's no trying involved - it just comes naturally. It's your personality coming through in what you do. I don't hunt these records. It might work for other people, but it would never work for me," Gayle writes in his autobiography.
Gayle also stated that confidence enables a player to thrive under pressure. "Confidence comes from hard work and dedication. There's Zlatan, and then there's Ronaldo. He believes he is the best, even when people doubt him or favour Leo Messi for the big awards. It doesn't stop him. Within himself he knows he's the best, and he always keeps driving. He doesn't care what they say about him. He works hard. And I fit into his style too," he writes.
While Ibrahimovic and Ronaldo will play for Sweden and Portugal, respectively, in the forthcoming Euro 2016, Gayle will be seen in action in the Natwest T20 Blast in England and later in the Caribbean Premier League.
--ANI