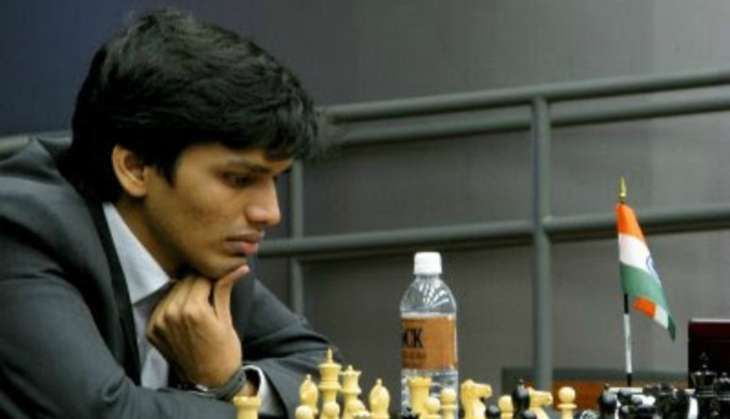 Indian chess Grandmaster P Harikrishna scripted history on 6 November by bagging the title of the world's 10th best chess player.
According to the latest rating list released by the game's global body, FIDE, Harikrishna is ranked 10th with 2,768 points.
Harikrishna is only the second Indian to find a place in the top 10, after the seventh-place holder and Indian chess legend, Viswanathan Anand - who has 2,779 points. This is the first time in Indian chess history that two Indian players have found themselves in the top 10.
The 30-year-old, who hails from Guntur in Andhra Pradesh, is a former World Junior chess champion. "His first goal was to break into top 100 and the next goal was to get into the top 10 club. Now his target is to enter the top four club in the world. We went to a temple on hearing the news. Harikrishna is also very happy. He is in Europe playing tournaments there," P Nageswara Rao, Harikrishna's father, told a news agency.
The world's 100th ranked player, GM K Sasikiran, is also from India.
In the women's category too, two Indian GMs figure in the top 10 club - Koneru Humpy at number 4, with 2,557 points and Harika Dronavalli at number 6 with 2,543 points.
"The state government is interested in supporting chess and the world-class chess players from Andhra. We will also discuss the kind of assistance the state government can provide to Harikrishna, Humpy and Harika so that they can focus on getting the world title to India," a news agency quoted the Andhra Pradesh Chess Association Secretary D Srihari, as saying.