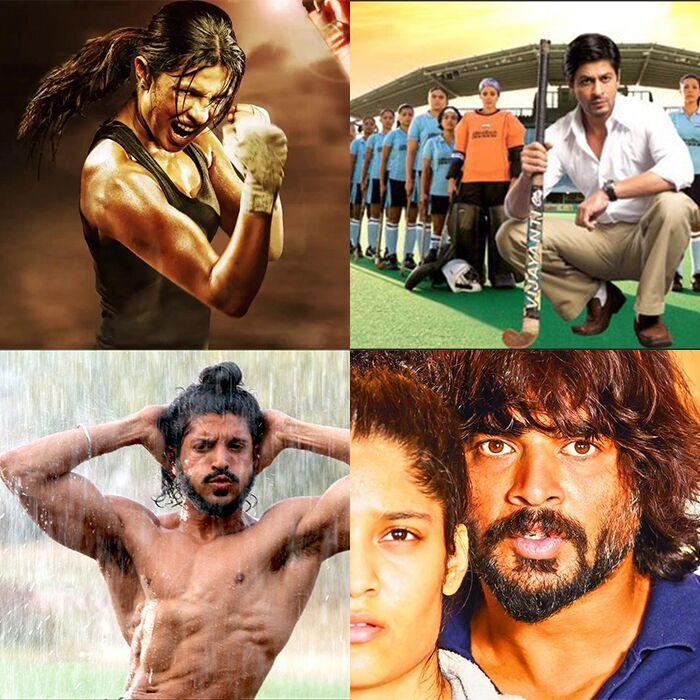 Bringing the struggle of a well known sportsperson to the big screen is one of the most difficult things for a filmmaker.
The sports-inspired genre is a vast one - some stories are based on true events, while others are fictitious. Some are also highly-dramatised versions of sport events.
A classic example of a sport-based film done right is the Rocky series, starring Sylvester Stallone.
The franchise, which has achieved a cult status, managed to touch a chord with the audience. Critics and viewers - irrespective of their affinity towards boxing - found themselves collectively rooting for Rocky the underdog to overcome all the obstacles and beat all his opponents.
The filmmakers and the team behind Rocky deserve the appreciation. But the sheer amount of effort Stallone has put into essaying the role is truly commendable. Stallone was 30-years-old when he made Rocky in 1976. His fitness regime for the film has been immortalised in fitness magazines and body building guides worldwide. The 2006 film - Rocky Balboa - featured a 60-year-old Stallone. According to reports, the sixth installment of the film involved his most gruelling workout regime yet.
Closer home, Bollywood sees a fair share of sports oriented films. A few recent ones include Chak De India, Bhaag Milkha Bhaag, Mary Kom and most recent R Madhavan starrer Saala Khadoos.
What these films have in common besides their sports theme is the monumental effort that the actors put into their roles. Keeping aside the "War of the abs" that Bollywood's leading men often seem to engage in, some of these actors undergo gruelling fitness sessions to do justice to the sportsperson they are essaying.
Did you know that before Priyanka Chopra began shooting for Mary Kom, she put in an elaborate 45-day long rigorous training session? The training involved long workout regimes and shadow boxing sessions. She also followed a boxer's diet for the length of her training period.
For Bhaag Milka Bhaag, Farhan Akthar spent a whopping 13-months to mimic the look of India's Flying Sikh. Not only did he put his body through a liquid diet thrice but reportedly also did over 2000 crunches and leg raises everyday - among a myriad of other exercises.
Salman Khan, who is currently shooting for his film on a Haryanvi wrestler, Sultan, has to gain 6 kgs and then lose 24 kgs all in the next few months to play the part.
For Saala Khadoos, Madhavan trained excessively to build the 18 and a half inch biceps he sports in the film.
Take a look:
Chake De India
Farhan Akhtar's punishing regime for Bhaag Milkha Bhaag
Priyanka Chopra's functional training in Mary Kom
Madhavan talking about bulking up for Saala Khadoos
As these videos suggest, these actors might even be putting in more effort on a short term basis than real sportspersons themselves. The simple fact that these actors push their bodies to an extreme in a profession which is not theirs is commendable, as it does not come to them as naturally as it does to sportspeople.