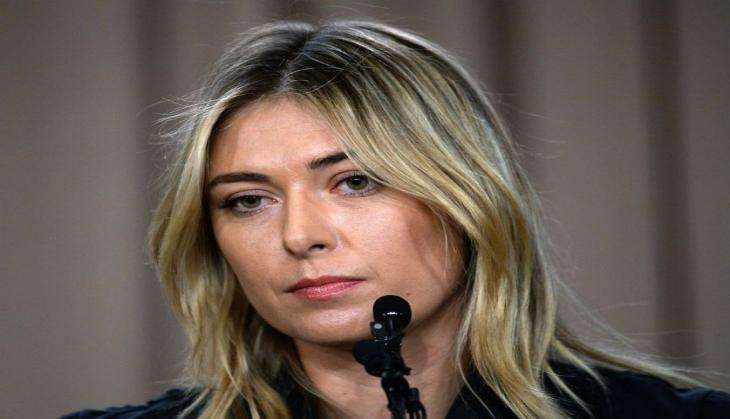 Five-time Grand Slam winner Maria Sharapova's two-year doping ban has been reduced to 15 months. This will allow her to play in next year's French Open.
The two-year ban, which was imposed by an International Tennis Federation in June ruling that the Russian Tennis player was "the sole author of her own misfortune", has been reduced to 15 months by the Court of arbitration for sport (CAS) on 4 October.
"The panel found that Ms Sharapova committed an anti-doping rule violation and that while it was with 'no significant fault', she bore some degree of fault, for which a sanction of 15 months is appropriate," a statement from CAS was quoted by The Guardian.
"The panel wishes to point out that the case it heard, and the award it has rendered, was only about the degree of fault that can be imputed to the player for her failure to make sure that the substance contained in a product that she had been taking over a long period remained in compliance with the anti-doping rules."
Sharapova's initial two-year ban was imposed in June but was deemed to have started on 26 January 2016, the day she failed a test for the then recently banned drug meldonium after losing to Serena Williams in the quarter-finals of the Australian Open.
The latest reduction of the ban to 15 months will mean Sharapova can compete once again after midnight on 25 April.
Sharapova had admitted she had failed the test but maintains that she took the drug before it was banned and for health reasons only, on the advice of her doctor over a 10-year period, The Guardian said.
According to the report, Sharapova appealed against the two-year ban in June, with a statement from her lawyer saying she "did not intend to violate the rules". They added she was given an "unfairly harsh suspension because she is such a famous athlete and they wanted to make an example out of her".
Commenting on her reduced suspension, Maria Sharapova said, "I've gone from one of the toughest days of my career last March when I learned about my suspension to now, one of my happiest days, as I found out I can return to tennis in April."
"Now that this process is over, I hope the ITF and other relevant tennis anti-doping authorities will study what these other federations did, so that no other tennis player will have to go through what I went through."
Alexander Zhukov, the head of Russia's National Olympic Committee, said: "I hope Maria recovers and joins the world tennis elite, and competes in the Tokyo Games. I sincerely wish her sporting longevity."