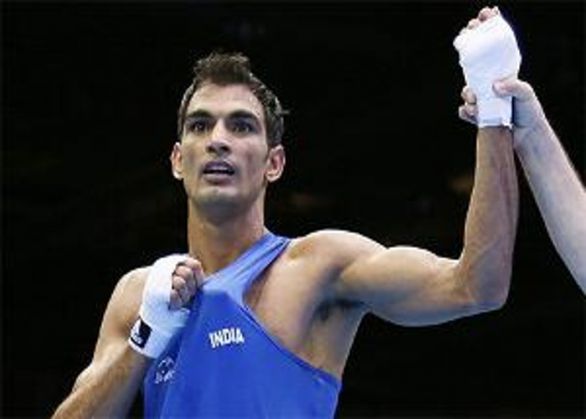 Arjuna award-winning boxer Jai Bhagwan, who represented India the 2012 London Olympics and is currently an inspector with Haryana Police, has been suspended from his job for allegedly taking a bribe of Rs 1 lakh from a businessman of Adampur Mandi in Hisar district.
Jai Bhagwan was suspended on Friday, 2 October, on the basis of an inquiry report submitted by DSP Bhagwan Dass who had been appointed by Hisar Superintendent of Police Satender Gupta to investigate the matter, a police official said. Another policeman has also been suspended in connection with the case.
Mukesh Goyal, a trader of Adampur Mandi, had alleged that Jai Bhagwan, a former SHO of Adampur Police Station, along with some policemen came to his shop on August 31 and took away his brother Ravi and four others to the police station on charges of gambling.
Bhagwan had allegedly demanded Rs one lakh in lieu of releasing them. The money was then handed over through another trader, Anil Goyal of Adampur Mandi, following which the persons were released. Jai Bhagwan was transferred to Police Line by the SP following the complaint.
Earlier, this inquiry was handed over to DSP Paramjit Samota, but as he was an international boxer himself, the case was marked to DSP Bhagwan Dass for a transparent probe. Notably, Jai Bhagwan is the second Olympian boxer from Haryana to be embroiled in a controversy.
Earlier, 2008 Beijing Olympics bronze medallist Vijender Singh's name had cropped up in a drug case in Punjab. However, he was later given a clean chit.
-PTI