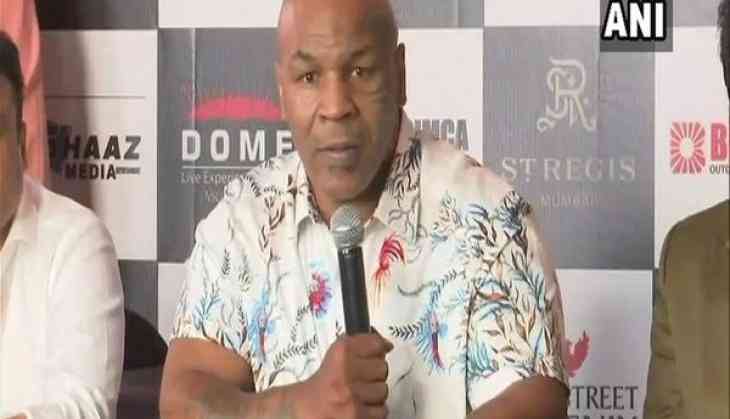 Former American boxing heavyweight champion Mike Tyson, who is on his maiden visit to India, has said that poor people are the ones who become "most successful fighters."
"I think the poorer you are, the better boxer you are. People in slums are the guys that will become the most successful fighters. All fighters who come from slums are successful. All current top fighters are from slums," Tyson said while addressing a press conference on Friday.

Tyson's statement comes after inaugurating the Kumite 1 League at the National Sports Club of India in Worli. The first global team Mixed Martial Arts league will start today with India and United Arab Emirates (UAE) match.
"I grew up in a slum. I had the ambition to get out of the slums and that's why I am here," Tyson added.
-ANI