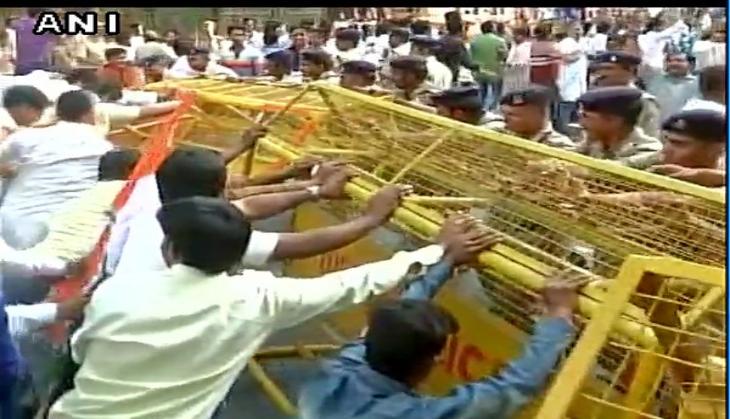 A large group comprising largely of youth Congress workers held massive protests outside the Parliament on Thursday. The Congress workers are protesting against the BJP-led Central government's allegations that Congress president Sonia Gandhi is guilty of graft in the AgustaWestalnd chopper scam. 
The police are using water cannons to disperse the demonstrators.
A Times Now report said that the government is seeking Christian Michel James extradition from the UK. He is the accused middleman in the AgustaWestland scam.
At least 200 protestors have gathered at Raisana Road, New Delhi. In the mean time, the police are making efforts to bring the situation under control.