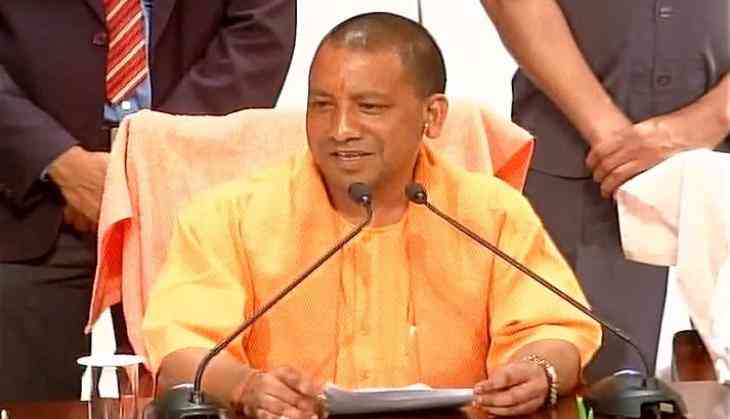 Yogi Adityanath has been appointed as the chief minister of Uttar Pradesh. The move by the Bharatiya Janata Party has shocked many. Almost, no journalist was able to predict that BJP would take this move after its landslide victory in UP.
BJP had been contesting assembly elections on the agenda of development under the slogan "Sabka Sath Sabka Vikas", therefore picking Adityanath, who has always been surrounded by controversy due to his anti-Muslim speeches, was an unpredictable selection.
Not just the Indian media, but the world media reacted in a shocking manner.
Here's how the news of Yogi Adityanath's appointment as UP CM got covered globally.
Al Jazeera

Al Jazeera calls UP CM Yogi Adityanath a "firebrand" adding that Prime Minister Narendra Modi picked a man, who has been "accused of inciting violence against Muslims, to lead the most populous state."
The report also includes how Adityanath "lauded US President Trump's travel ban that aimed to halt immigrants from a handful of Muslim-majority countries from entering the country (United States)."
Adityanath is also quoted in the report saying, "India needed similar action (like United States) to check 'terrorism'."
The Washington Post

The Washington Post also introduced Adityanath in the headline as a "firebrand politician who once advocated killing Muslims" and calls him a "saffron-robed Hindu priest".
The WP quotes The Times of India's headline where TOI had defined the new Uttar Pradesh Chief Minister as a "saffron hardliner".
British Broadcasting Corporation

British Broadcasting Corporation(BBC) writes about the criticism BJP has invited by appointing Yogi Adityanath as the UP CM.
BBC writes, "India's governing party has chosen a controversial Hindu religious leader known for anti-Muslim rhetoric as the next chief minister of Uttar Pradesh, the country's most populous state."
The report also brings in the debate that was initiated after his appointment.
"Liberals in India are asking "Why him?" but the Hindu nationalists retort by saying: "Why not?","says the report.
The New York Times

Till the very last moment it was being assumed that Manoj Kumar Sinha would become the chief minister of Uttar Pradesh. Sinha was the frontrunner because of his uncontroversial image, cordial relationship with BJP chief Amit Shah and Narendra Modi and having an image of a hard working parliamentarian. Yogi Adityanath's emergence came like a shock to political analysts.
The New York Times report says that Adityanath's appointment, " came as a shock to many political observers here, who have become accustomed to the carefully moderated public positions of Prime Minister Narendra Modi, in line with his projected image as a pro-development leader and global statesman."
BJP's main agenda in the assembly elections was that of development and not "Hindutva".
Reuters

According to Reuters' report Adityanath's elevation is a sign that "Modi is moving toward Hindu India"
Reuters explains the move as Prime Minister Narendra Modi's bigger plan of making India, the largest democracy as Hindu Rashtra.
The report says,"A saffron-robed Hindu holy man was sworn in on Sunday to lead Uttar Pradesh, sealing what appears to be a shift in course by Prime Minister Narendra Modi that could redefine the world's largest democracy as a Hindu nation."
Reuters also introduces its readers to Adityanath's strong belief in the theory of "Love Jihad".
"Adityanath has in the past accused Muslim men of waging "love jihad", or a love war, to entrap Hindu women and convert them to Islam. He drew a reprimand from the election authorities for exhorting Hindus to convert 100 Muslims for every Hindu that adopted Islam," read the report.
The Dawn
Pakistan based The Dawn's headline says "Hindutva unmasked: Yogi Adityanath, BJP's most strident face, will be its chief minister in UP"
The report quotes Adityanath's controversial statements where he had said, ""If given a chance, we will install statues of Goddess Gauri, Ganesh and Nandi in every mosque."
The report brings forward the demands Adityanath has made as an MP from Gorukhpur which includes law on banning cow slaughter and changing the country's name to "Hindustan".
It says, "In 2009, he(Adityanath) asked the Centre to pass a national law banning cow slaughter. A second Bill asked for the country's name to be changed from "India that is Bharat" to "Bharat that is Hindustan", and a third demanded ban on forced religious conversions. Asking for an Allahabad High Court bench in Gorakhpur and a uniform civil code were the other two bills.