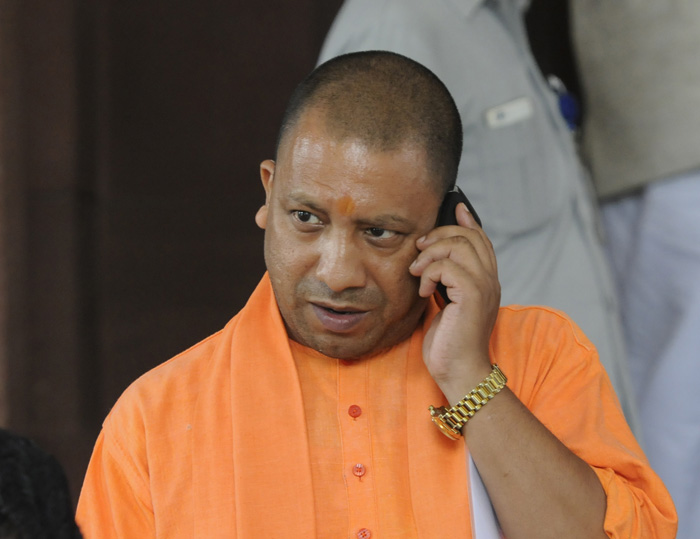 BJP leader Yogi Adityanath has gone all out to attack Bollywood star Shah Rukh Khan for making a comment on intolerance in India.
Adityanath on Wednesday, while slamming SRK's comments, compared him to Pakistani terrorist Hafiz Saeed.
"He [Shah Rukh Khan] speaks in the tongue of a terrorist," Adityanath said, adding, " there's no difference between what he says and what Hafiz Saeed says."
Ironically, this comes a day after Finance Minister Arun Jaitley went on record to say that there's "no intolerance" in India.
"I have already said that there is complete peace in the nation. There is an environment of faith in the entire country. India has never been intolerant and will never remain intolerant," Jaitley said at the press conference of the International Film Festival of India 2015.
Adityanath isn't the only one to react to SRK. Senior BJP leader Kailash Vijayvargiya had earlier in the day retracted his comment wherein he called the actor "Bharat Vidrohi". He said that it was not "inteded to hurt sentiments".
"Shah Rukh lives in India, but his soul is in Pakistan. His films make crores here but he thinks India to be intolerant," Vijayvargiya had said over a series of tweets after which #KailashVijayvargiyaLeaveIndia started trending on Twitter.