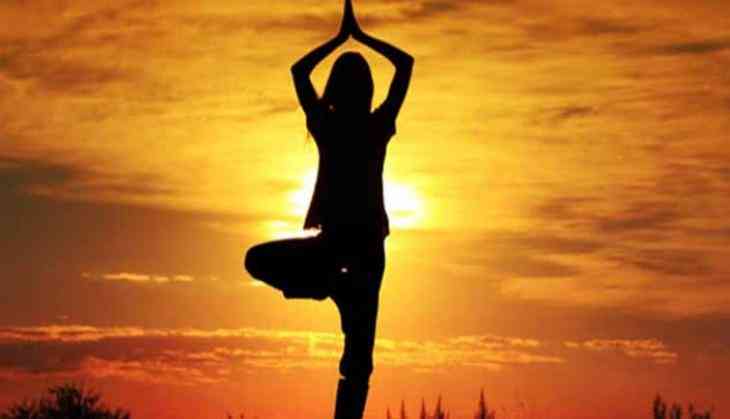 The enchanting surroundings and hymns of the mantras!
This provides an ideal location to practice yoga - a way of life which harmonizes the body, mind and spirit.
In recent years, yoga has become popular in the West, inspiring an increasing number of people to come and study it in India in traditional settings.
Salvatore Eros Gencarelli, a chef based in Italy came to India to practice yoga and achieve spiritual enlightenment.
"I decided to come to India because I am a spiritual researcher and I feel that here in India the spiritual research if practiced in discipline and practiced daily its really respected and supported by people and institutions", said Salvatore Eros Gencarelli.
Yoga gains worldwide popularity after the United Nations declared June 21 as the International Day of Yoga.
To mark the occasion every year since 2015, the Government of India organizes the mega International Day of Yoga across the country.
Rashmi Verma, Secretary, Tourism, Government of India said "The idea being that we would push this image of India as the birth place of yoga and all efforts have been made, done lots of publicity to that and attract more and more tourists through our international campaigns and through others initiative tours as well".
The Government of India runs many institutions in the country which teaches yoga by offering short-term and diploma courses.
The Morarji Desai National Institute of Yoga, an autonomous organization under the Ministry of Ayush, in New Delhi has students from parts of India and abroad.
Dr. Ishwar V. Basavaraddi, Director of Morarji Desai National Institute of Yoga said, "In the western world, people go for disco, they go for various activities, weekends - that is the material pleasure that they are giving, but there is a inner inherent need to having an internal pleasure, its inherent in every individuals. Yoga emphasizes in that inherent inner core where you satisfy yourself".
There are several ashrams, retreats and places of yoga across India where foreigners can stay and practice Yoga.
Located on the banks of River Ganges in Rishikesh, the Parmarth Niketan Ashram attracts many foreigners.
Sadhvi Bhagawati, who was raised in an American family in Hollywood, California, has been living permanently at Paramarth Niketan since 1996.
"I came with a backpack just taking a couple of months on a vacation from school, but on the banks of Ganga, something so powerful happened, so divine happened that I knew this is where I need to stand, said Sadhvi Bhagawati Saraswatiji.
For centuries, India has been a mystical land of meditation and enlightenment where spiritual traditions flourished and still continue to inspire.
Yoga is an ancient Indian science of exercise and healing which continues to attract its followers from across the world.
(ANI)