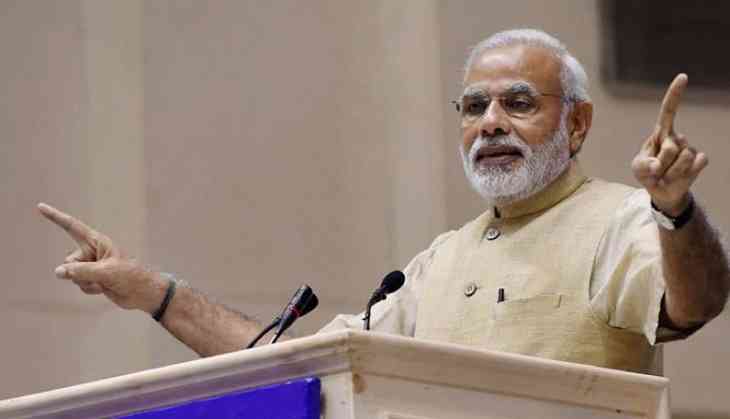 The opposition, grand old party, Congress is celebrating world social media day by sharing a musical video. By sharing the video, Congress has urged PM Narendra Modi to unfollow abusive Twitter handles, telling him how the users "blessed" to be followed by him harass women online. Well, Prime Minister Narendra Modi is the most followed Indian politician on Twitter.
As 2019 General Election is on the head and the situation of the country from financial to the security of women is worsening in the country PM Modi repeatedly faced scathing criticism for following abusive Twitter handles.
On World Social Media Day, the Congress social media team have come up with a musical message, urging Prime Minister "Modi Ji" to unfollow trolls. "This Social Media Day, women have something to say to @narendramodi," says the video before the lyrics begin with abusive tweets.
"When I find myself logged onto Facebook, Sanghi trolls come to me. Spewing words of venom, trolling me, and in my hour of outrage when I am tweeting for the world to see, they give my mother rape threats. Trolling me. Trolling me. Trolling me," video captioned with.
The video can be watched here:
Tired of online trolls, the women (and a few men) of the Congress social media team have put together a video making a collective plea to the Prime Minister @narendramodi this Social Media Day. Do watch 😀 #PrimeMinisterUnfollowTrolls pic.twitter.com/w7P7DPOIIN

— Congress (@INCIndia) June 30, 2018
"When it comes to trolling, they have mastered the art as we can see. And all of them are blessed to be followed by Modi Ji. Do you see, Do you see…what has the country come to, do you see, Modi Ji, Modi Ji, Modi, Ji…," the lyrics go on to add.
The PM Modi took Twitter to greet people on Social Media Day, "Greetings on #SocialMediaDay! The world of social media has played a key role in democratising our discourse and giving a platform to millions of people around the world to express their views and showcase their creativity."
Also read: Good news! No Police address verification for passport now; know the new rules introduced by MEA