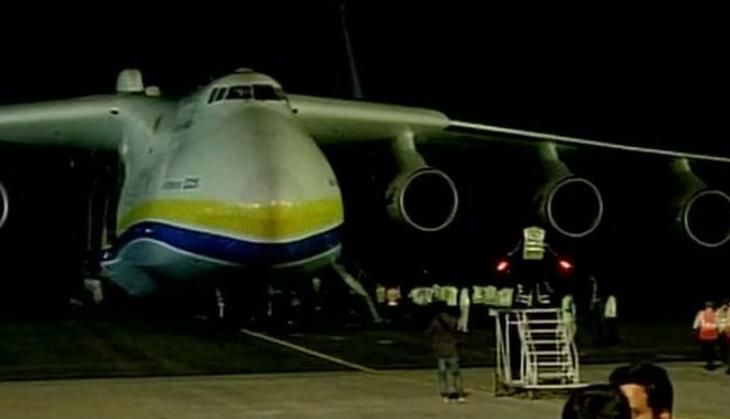 The worlds largest cargo aircraft, the Antonov An-225 Mriya, landed at the Rajiv Gandhi International Airport in Hyderabad on 12 May - on its first ever visit to India.
The wide-body An-225 aircraft is powered by six turbofan engines and is the longest and heaviest airplane ever built, with a maximum takeoff weight of 640 tonnes.
The plane, which departed from Turkmenistan, has the largest wingspan of any aircraft in operational service and was specially built to undertake the transcontinental route airlifting load between 180-230 tonnes.
Last month, Reliance Defence had signed a strategic partnership agreement with the Ukraine-based firm, Antonov, for the assembly, manufacture and MRO of Antonov platforms in India, both for the commercial and the military market.
Reliance Defence and Antonov aim to jointly address various requirements including 50-80 seat passenger aircraft programme of the HAL, in its basic configuration and in all its variants such as transport, maritime patrol and other military roles, the company said in a statement.
-With PTI inputs
Here's a video of the Antonov An-225 Mriya from 2015: