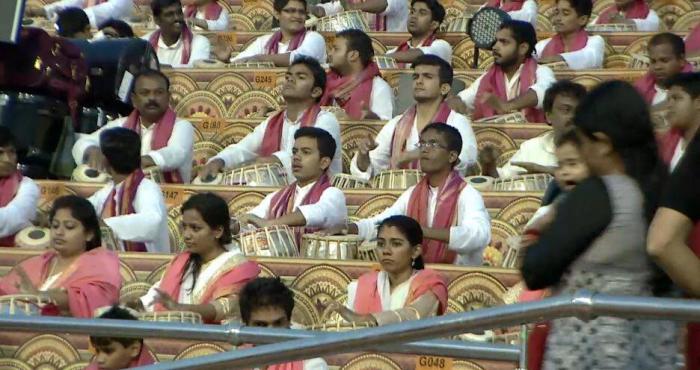 The World Culture Festival, being organised to commemorate the 35th anniversary of 'The Art Of Living Foundation,' was inaugurated by Prime Minister Narendra Modi in New Delhi today.
The event had come under threat in the evening because of torrential rain in the city, but the skies soon cleared up amidst much cheer. As PM Modi and Sri Sri Ravi Shankar took to the stage at 5:30 pm, there were loud chants of 'Modi, Modi' heard across the vast grounds of the venue.
The festival has been in the news over the past few days due to an allegedly illegal construction on the banks of river Yamuna but has gone ahead with the Art of Living reportedly expected to pay a fine to the NGT (National Green Tribunal).
Here are pictures from the first day of the festival: