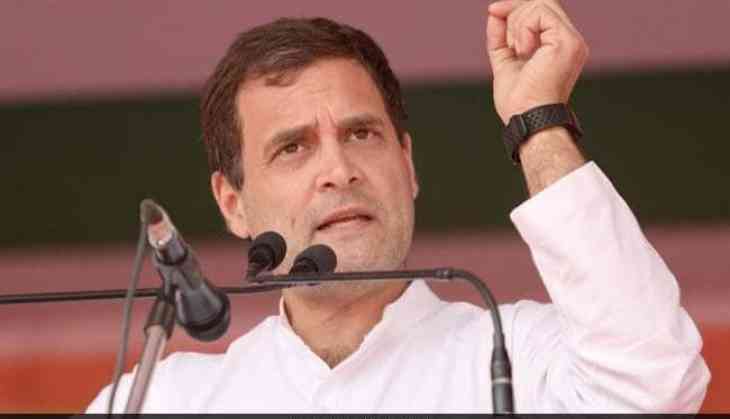 Post filing of the nomination in Kerala's Wayanad, Rahul Gandhi is facing the heat from the Left as it will be direct contest between the Congress and the CPM.
Although, the Gandhi scion, showing a part of humility in his electoral campaign stated that he 'won't say a word against the ruling Left,' and his fight is against the 'BJP' and to counter the narrative of RSS, he is contesting from the North and the South.
"There is a tussle between the Congress and the CPM, and that battle may continue in future, but I am here to tell the people of Kerala that while I will defend all the allegations made by CPM about me, I will not be making a single attack on the CPM. You will not hear a word against the CPM from me," said Rahul Gandhi while campaigning through a roadshow post filing of nomination.
Rahul Gandhi in Wayanad: I understand that my brothers and sisters in CPM will now speak against me and attack me, but I am not going to say a word against the CPM in my entire campaign pic.twitter.com/IY8Mu10hYe

— ANI (@ANI) April 4, 2019
The Left had protested against the candidature of Rahul Gandhi from Wayanad, stating that the Congress is losing the path of its fight against the BJP and it goes against its national commitment.
Former General Secretary Prakash Karat had earlier said, "To pick a candidate like Rahul Gandhi against the Left means that the Congress is going to target the Left in Kerala. This is something which we will strongly oppose and in this election, we will work to ensure the defeat of Rahul Gandhi in Wayanad."
Today, Priyanka Gandhi accompanied Rahul in Wayanad and the siblings will now campaign together in Saharanpur on April 8.
Also read: An insult for Amethi: Smriti Irani on Rahul Gandhi filing nomination from Wayanad