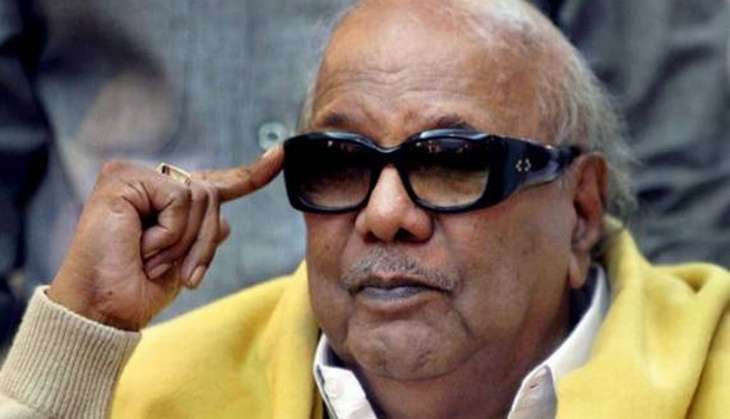 Dravida Munnetra Kazhagam chief M Karunanidhi has lashed out at the centre over the issue of imposing Sanskrit. "No one should become responsible for a big stir against Sanksrit like the one against the imposition of Hindi," he said on 13 June at a wedding function of a party leader' daughter.
Hailing Tamil as an influential and ancient language, he said, "if they say that we will give no place for Tamil... (also) seeking to wipe out the hoary tradition of the language, and if they say that we will only give room for Sanskrit, then every Tamilian should take a whip to root out that hegemony."
"Let us take a valorous vow that we will not give room for hegemony of Sanskrit. There is no place for Sanskrit in Tamil Nadu. Not only in Tamil Nadu, but in any other language speaking state, whoever imposes Sanskrit, we will drive it (the hegemony) away," he said.
Karunanidhi's comments come after he had slammed the centre for being "obstinate in thrusting Sanskrit as it is a convenient route towards fundamentalist Hindutva."
Citing media reports that the Centre may set up a board for Vedic education, Karunanidhi referred to introduction of Sanskrit as a third language in CBSE schools and efforts to get Hindi empanelled as an official language to buttress his point that Sanskrit and Hindi were being promoted vigorously.
In response, BJP Tamil Nadu president Tamilisai Soundararajan had asked him if his party had not used posters in Hindi to grab votes of North Indians during polls. AIADMK also had mocked at the DMK for using Hindi during elections
- With PTI inputs