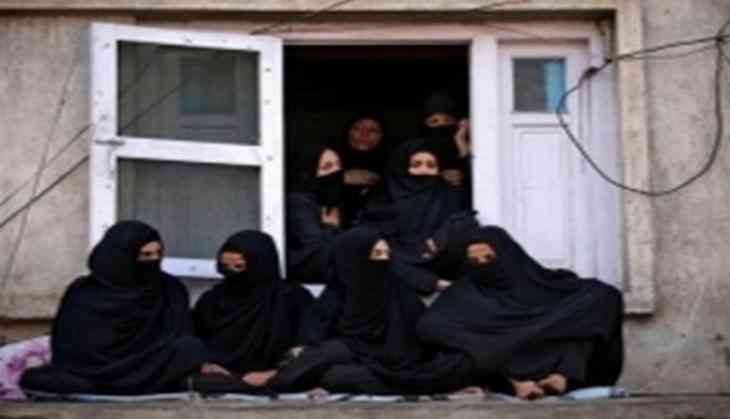 Muslim women now travel without Mehram (ANI)
The Muslim women of India have been allowed to travel for Haj without a 'Mehram', or a male guardian, Minority Affairs Minister Mukhtar Abbas Naqvi tweeted, on 8 January.
A bilateral agreement was signed in connection with Haj 2018 during the meeting between Naqvi and Saudi Arabia's Haj and Umrah Minister Dr Muhammad Benten.
"For the first time, Muslim women from India will go to Haj without 'Mehram' (male companion). Separate accommodation and transport has been arranged for these women. Women 'Haj Assistant' will be deployed for their assistance," Naqvi said.
He further said Saudi Arabia had given a green signal for India's decision to revive the option of sending pilgrims via sea route for Haj.
Naqvi said the officials from both countries would discuss all formalities and technicalities to re-start the policy in the coming years.
"Saudi Arabia gives green signal for India's decision to revive option of Haj pilgrimage through sea route also & officials from both countries will discuss on all formalities & technicalities so that it can be re-started in coming years," Naqvi tweeted.
Naqvi met with Benten at his office in Mecca on Sunday for signing the annual Haj agreement.
The meeting was attended by Deputy Minister of Haj Dr Abdul Fattah Mashat, Indian Ambassador Ahmad Javed, Consul General Md Noor Rahman Sheikh and other senior officials from both sides, the local media reported.
Earlier, Prime Minister Narendra Modi said the "discriminatory" practice of Muslim women being barred from travelling for Haj without a 'Mehram' or male guardian was abolished.
Addressing the nation through the 39th edition of his 'Mann ki Baat' radio programme, Prime Minister Modi said around 1,300 women have applied to travel for Haj without a male guardian.
"It had come to our notice that if a Muslim woman wants to go on Hajj, she must have a 'Mehram' or a male guardian, otherwise she cannot travel. This is a discriminatory practice, and hence we have changed this rule," he said.
A total of 1,70,000 Indian pilgrims are expected to travel for Haj in 2018.
-ANI