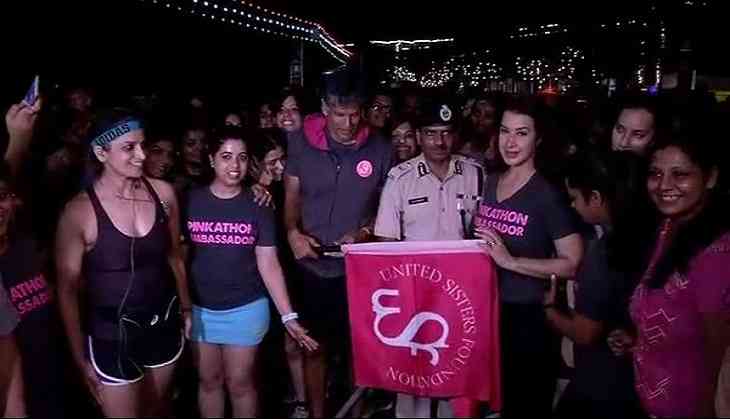 Colors Pinkathon Delhi, along with Delhi Police as one of the participants, organized 'Fearless Midnight Women's run' at Inner Circle, Connaught Place earlier today.
The run was not a protest or a fight, but through this midnight run, hundreds of women proved solidarity and fearlessness.
Speaking about the significance of the run, Milind Soman, super model, actor, and the creator of Pinkathon, told ANI, "The message is that there's no need to be afraid. We have to show the society that we want this freedom to be able to go out in the city whenever we can."
Ajay Chaudhry, IPS, Joint Commissioner of Police, New Delhi Range flaged off the run at midnight.
The all-women group, from different fields, took a round of the inner circle of Connaught Place.
'Fearless' is an endeavour to help women to make a strong statement about their right to reclaim spaces. ' Fearless' is the platform we have created for them to exercise this choice.
-ANI